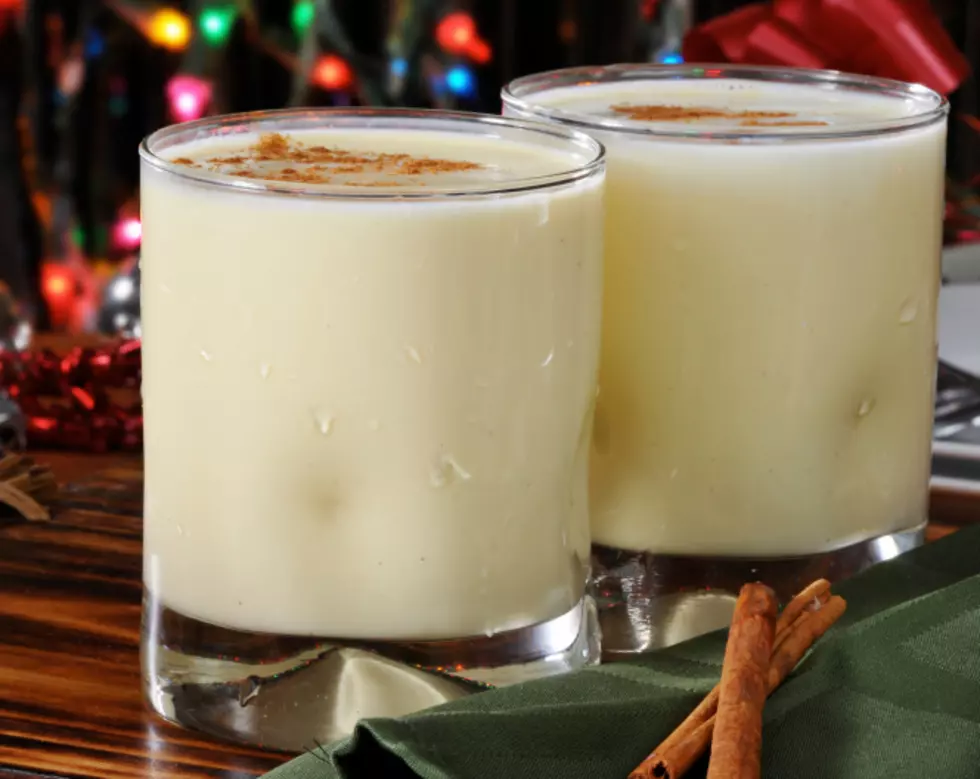 Tis' The Season For Eggnog Wine – Yes, This is a Thing
Getty Images/iStockphoto
With pumpkin spice almost in the rear-view mirror, it's time to launch headfirst into all things peppermint and eggnog, right?
Tis' the season for seasonal holiday drinks. If you are an eggnog person, you might be excited to know Costco has introduced a new boozy spirit to add to our holiday drink collection, Eggnog Wine.  This isn't your average bottle of wine, either:
Game changer! My Costco just got these 1.5 liter Kirkland Egg Nog Wine Cocktails! the post on @costcobuys reads. This is made with real dairy cream, contains 13.9% Alc/Vol, and is best served over ice. I cannot WAIT to enjoy the holidays with this right by my side!

 

See — some people aren't deterred by the wine cocktail combo at all. This bottle of joy retails for $8.99, according to the post. We're talking well under 10 bucks for one and a half liters of holiday spirit.
The bottle is large, the price point is low, and based on reviews, people seem to be loving the product.
Are you an eggnog fan, and if so, will you give this seasonal spirit a sip?