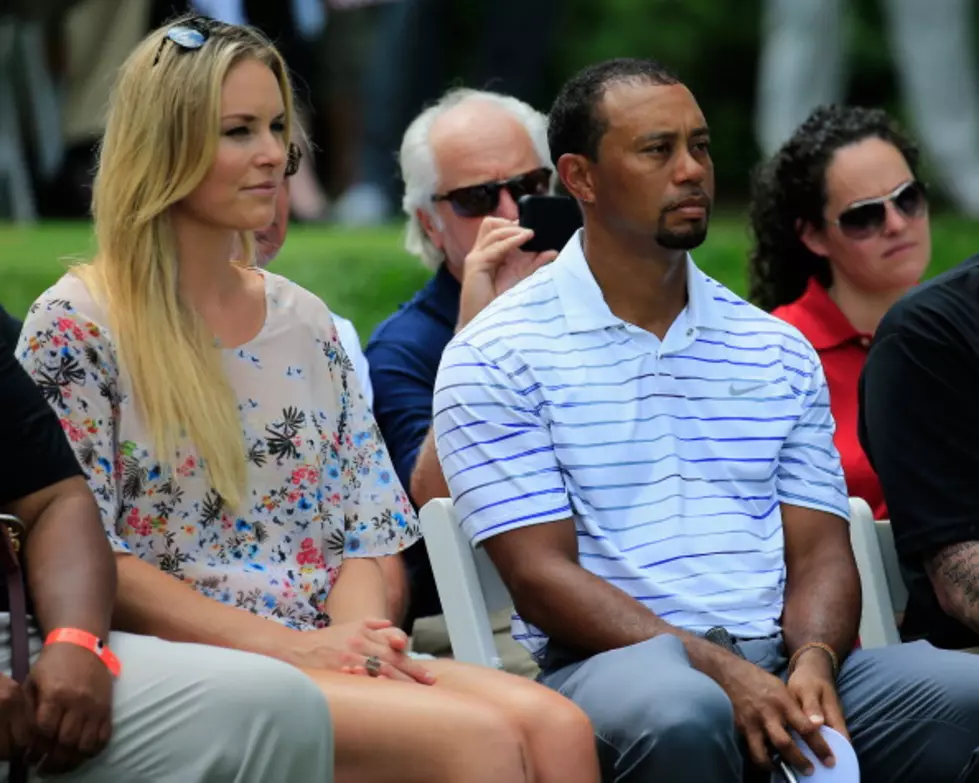 Tiger Woods Loses A Tooth
Rob Carr/Getty Images
No good deed goes unpunished, even if your name is Tiger Woods.  He surprised girlfriend, Lindsey Vonn with an appearance at her Super G Ski event in Italy.  The even bigger surprise came when he lost a tooth in the process.

Lindsey won the event to set the record for career victories in World Cup competition at 63.  After the win, Lindsey says Tiger came thru the crowd in a mask to surprise her.
"It was an amazing surprise," Vonn said. "I'm so happy that he's here. ... Everyone important to me is here — my mom and dad and my sister and Tiger — it's pretty incredible. I didn't think it was going to get better than yesterday, and today topped it.
According to Tiger's agent, in a rush of photographers to capture photos of Lindsey, a cameraman accidently struck Tiger knocking out the tooth.  But according to Fox Sports, race organizers dispute that claim.
"I was among those who escorted him from the tent to the snowmobile and there was no such incident," Nicola Colli, the secretary general of the race organizing committee, told The Associated Press. "When he arrived he asked for more security and we rounded up police to look after both him and Lindsey.