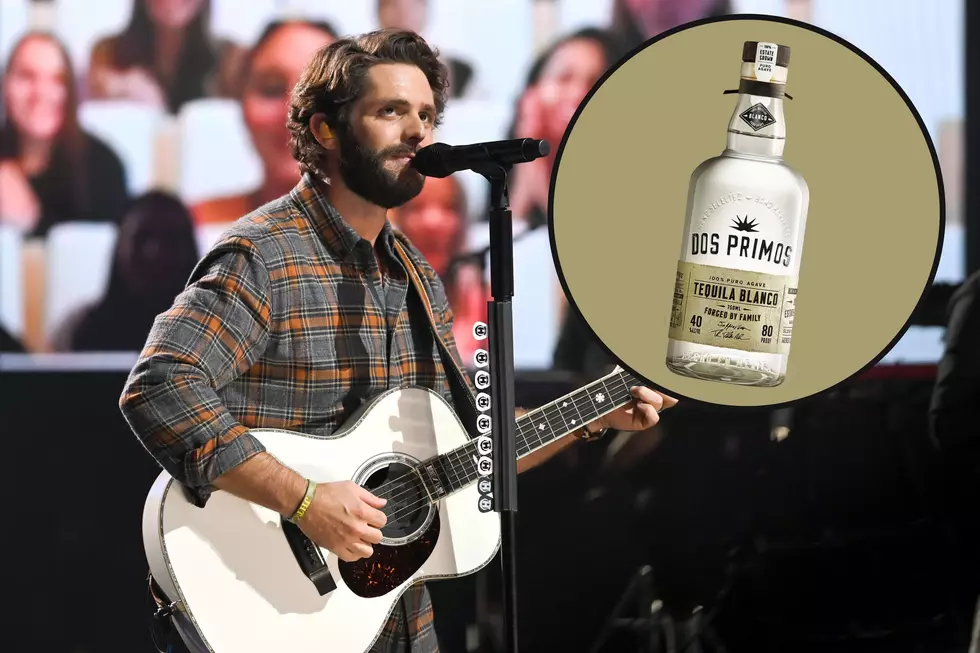 Thomas Rhett's New Tequila is Now Available in Central New York – Where to Find It
Getty Images, Dos Primos Tequila
Earlier this year, Thomas Rhett and his cousin, Jeff Worn, announced their latest venture into the world of tequila, and finally, it's available at select stores in Central New York.
Dos Primos, which is Spanish for 'two cousins,' released Tequila Blanco, a clear, unaged liquor from Los Altos and the valley area of Jalisco, Mexico that features "cooked agave with earthy herbal hints on the front palate, followed by zested citrus" and has a strong botanical finish.
After months of waiting for Dos Primos to hit local stores shelves, Central New Yorkers can now find the tequila at select locations across the region. So far, Dos Primos is available at Liquor World in East Syracuse, Nichols Discount Liquors in Liverpool, Shop City Wines and Liquors in Syracuse, and Peppers Discount Liquors and Wine in Auburn. But if you're willing to make a little bit of a drive east on the Thruway, there are also a few locations in the Capital Region with Dos Primos on their shelves.
Although Dos Primos isn't available in Oneida, Herkimer or Madison Counties yet, you can still try Rhett and Worn's new tequila. Order online and have Tequila Blanco delivered directly to your front door for between $42.99 and $49.99, or ask a local retailer, bar or restaurant to bring it in. Just reference UPC 088352135601.
Dos Primos Tequila is smooth enough to sip and enjoy straight, but it can also add it to your favorite cocktail for the perfect kick. The company's website features two drink recipes for Tequila Blanco: Dos and Soda, "the cousins favorite sipper," and Spiked Sweet Tea, "made for kickin' back in the shade."
What Are the Signature Drinks From Every State?