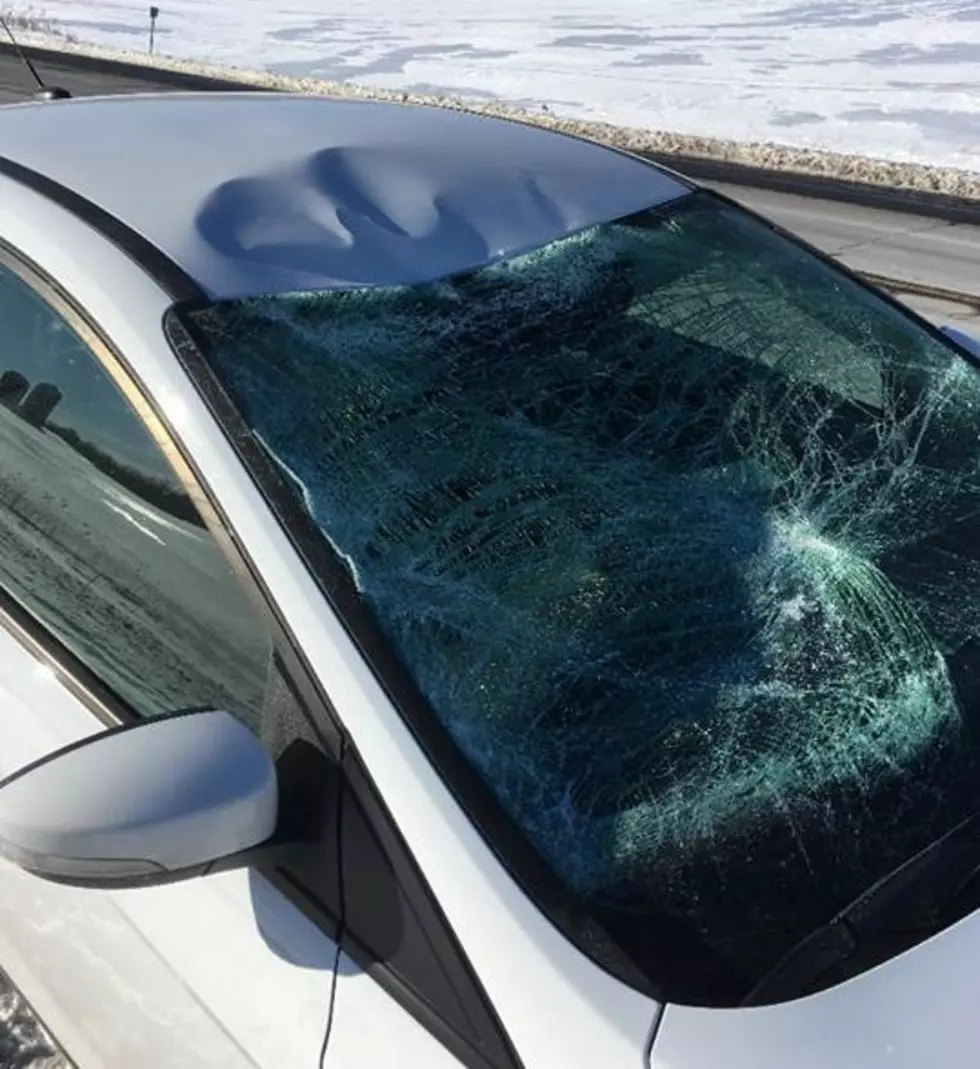 This Is Why You Have To Clean Snow & Ice Off Your Vehicle
Fulton County Sheriff's Office
A scary situation happened near the Town of Mayfield that highlights the dangers of leaving ice and snow build-up on your car.
The Fulton County Sheriff's Office posted a picture on Facebook that shows a car with it's windshield smashed in by a piece of ice from a vehicle that was travelling in front of it on State Highway 29.
Thankfully nobody was injured in the accident, but as you can see there was a lot of damage that could have been avoided just by grabbing a broom and cleaning the top of the vehicle.
Not only is the entire windshield smashed in, take a look at the dent in the roof!
BONUS VIDEO