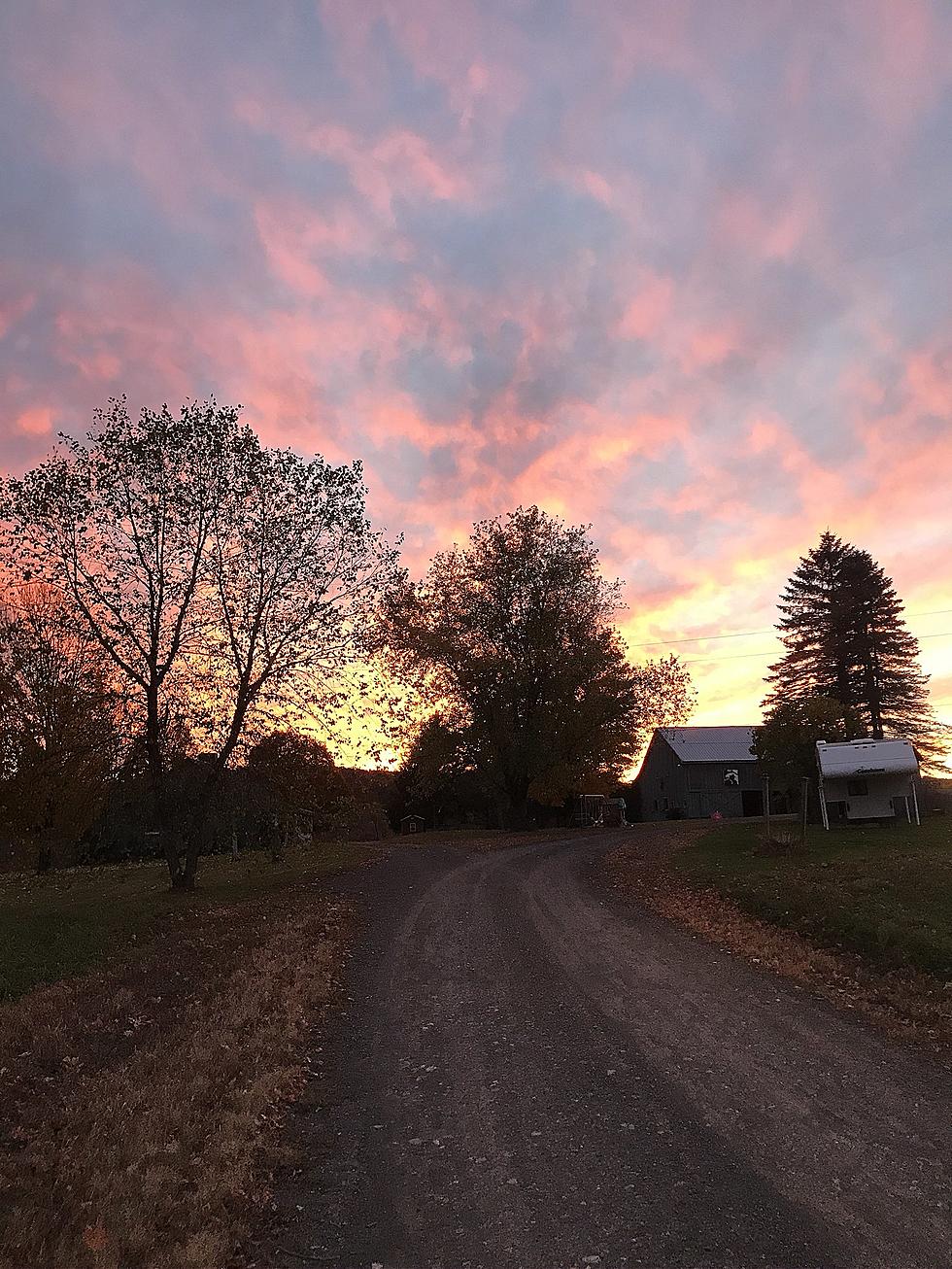 The Animals and Land's Well Being Come First at Drover Hill Farm
listener submitted
You don't find many people starting a farm from scratch, but it's what Rob and Meg Wilcox did in 2010. They were newlyweds with a passion for taking care of animals, so they took the plunge starting with a small dairy farm.
The Wilcox's milked between 40 to 90 cows over the years while also raising hogs. The couple often took outside jobs to keep the farm running. In 2014 they added a beef herd to the farm staring with four heifers, five years later meat birds were added to the daily list of chores. While the farm chugged along, little did anyone see the change that was about to come from a chance meeting with another farmer.
Needing to add some equipment for their growing hog operation, Rob and Meg visited Ed, owner of Drover Hill Farm. They were purchasing feeders, shelters, and watering tanks for their pastured raised hogs. Ed explained the Drover Hill Brand and convinced the couple to adopt the philosophy. On April 1 of 2020, they sold their remaining herd of dairy cows and started Drover Hill in West Edmeston.
Meg says the mission at Drover Hill Farm is to promote the health and welfare of the land, the animals, their customers, and family. Animals are all pasture raised, free of chemicals, mistreatment, and the environmental harm associated with the industrial food chain.
We've never followed status quo thinking and believe that how something is raised and cared for translates into better nutrients for us.
All of Drover Hill's beef, pork, and poultry meats are available direct to customer. They offer several pickup locations around Central New York and do ship direct to your home. In addition to meat, they offer salts and seasonings, artisan chocolates, and grass-based dairy products. They have pickup locations in New Hartford, Clinton, Hamilton, Cazenovia, Fayetteville, and Syracuse. Once Oneida County's Public Market reopens on May 15, you'll find Drover Hill there every Saturday.
Get more info on how to order, pickup products or have them delivered at Drover Hill.com or visit their Facebook page. Check out some photos from the farm below. And if you know a farmer we can spotlight, send us the info in the form after the photos.
Drover Hill Farm in Edmeston, NY
Family run farm where cows, hogs, lambs, and chickens are all pasture raised and free of chemicals,
We've joined with White's Farm Supply and Louis J Gale and Son Feed Mill in Waterville to spotlight  CNY's hard working farm families. Tell us about your farm or a farmer you know below.
LOOK: 30 fascinating facts about sleep in the animal kingdom
Trot Inside Jaw Dropping $100 Million Equestrian Estate in Westchester New York
Trot into a stunning $100 million equestrian estate set amid winding roads, apple orchards, rolling hills, ancient stone walls, woodlands, and ponds, with sweeping vistas of the Westchester countryside.