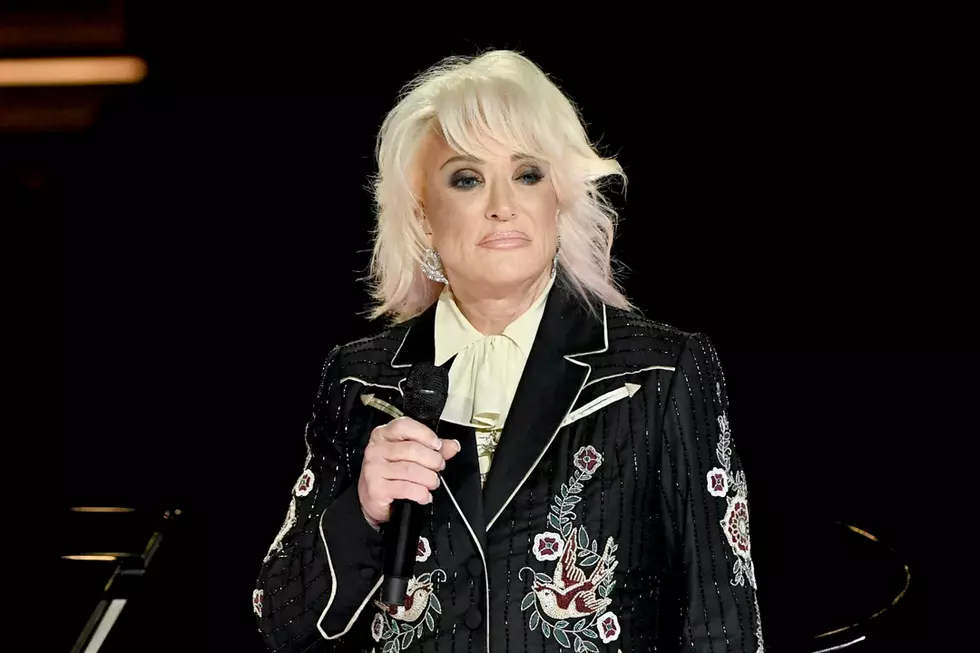 Tanya Tucker Cancels Vernon Downs Show, But Casino Still Making Food Bank Donation
Kevin Winter, Getty Images
It was more than a concert, it was a fundraiser for the Food Bank of Central New York. On going health issues has forced Tanya Tucker to cancel her Vernon Downs Casino and Hotel Show, but owners are still making their donation to help those in need.
Last Minute hip surgery forced Tanya Tucker off the road for what was scheduled to be a very busy touring calendar in the last half of the year. She cancelled all shows for July after the doctor insisted her hip fracture be addressed. Then in early August, more prescribed rest cancelled more concerts, making the planned August 19 date at Vernon Downs her return performance.
In a Face Book post over the weekend, Tanya says "My Dr. wants me to continue with more PT in order to fully recover."
The original show planned at Vernon Downs was earmarked to raise money for the Food Bank of Central New York. Casino owner Jeff Gural was not only donating all ticket sales to the food bank, but matching the amount out of his own pocket. Even though the show is cancelled and all ticket sales are being refunded,  Gural is still donating the price of 1000 tickets at $20 a piece and then matching it, for a total donation of $40,000.
although it is disappointing we won't be able to have the concert, we certainly understand and we wish Ms. Tucker a speedy recovery. Donating the money from all the tickets sold is very important to me so I am happy to do it.
Gural added, "he hoped to have another benefit concert next summer." All tickets purchased through Tickemaster.com will be automatically refunded by Ticketmaster. Tickets purchased at Vernon Downs may be returned for a refund starting Monday, August 16 at 10 a.m. at the Vernon Rewards Club. You'll need your tickets and sales receipt for refunds. For more information contact Vernon Downs at 877-888-3766.
Top 5 Reasons You Need VIP Tickets For FrogFest 32 (in no particular order)
Country & Comedy Coming to Turning Stone
Lots of entertainment, from country to comedy, is coming this Fall to Turning Stone.