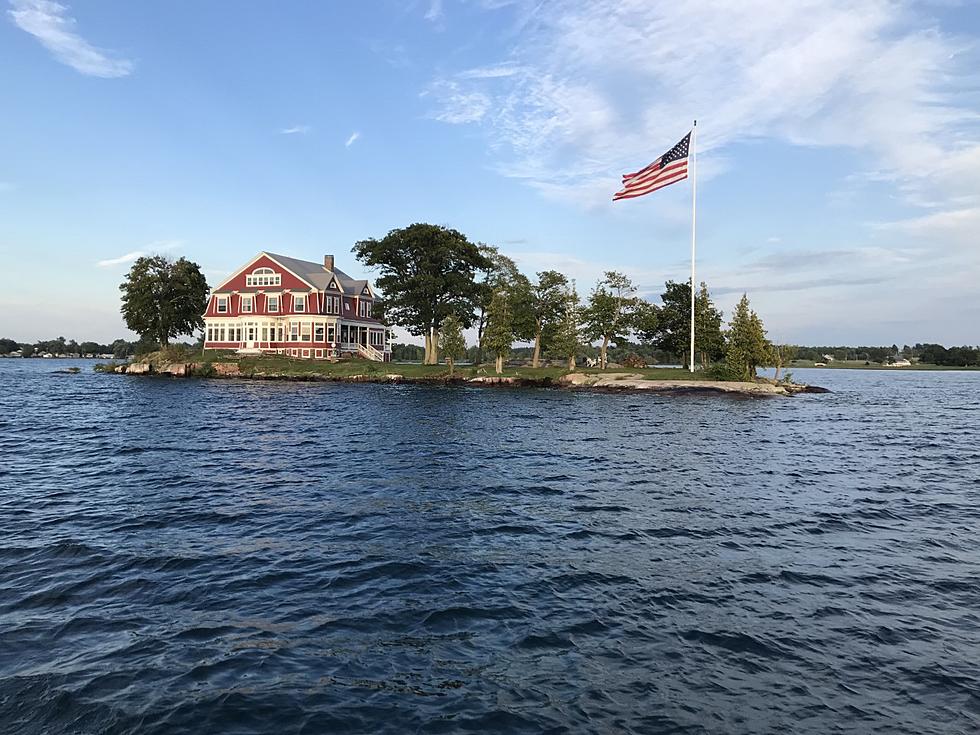 Take A Look, A Private Island For Rent In The 1,000 Islands
courtesy of Watch Island Lodge.
How would to like to rent you own private island overlooking the St. Lawrence Seaway?
Watch Island Lodge is one of the 1,000 Islands and features a restored 100-year-old Victorian home.
The house has seven bedrooms and sleeps 12 adults
There are four full baths and one full private bath
The property includes a fully equipped kitchen, a gas BBQ, a tube for floating off the dock, fishing poles and one double and two single kayaks
A 100-foot covered dock has been recently installed to safely keep your boat.
Watch Island Lodge is rented weekly or monthly from May 21st to September 17, 2022.
For rates and more information, visit watchislandlodge.com.
Take a look at this magnificent property in this photo gallery.
Private Island For Rent In The 1,000 Islands
Look Inside This $10M NY Private Island Home Accessible Only By Boat or Helicopter
29 Breathtaking Pictures Of Majestic New York Home Offering Unparalleled Views
This home has a staggering sale price, don't get us wrong. But it is the kind of sale price that seems worth it if you had the cash. Look at everything you're getting for $45,000,000. From an infinity pool to nearly all-glass walls inside. Those glass walls offer you picturesque views any way you choose to turn.
On one side, you'll peer out over the Hudson River, and across you'll see the Catskill mountains. If you take a gander out the other side of the home you get a wooded vibe and you may never know you were perched on the Hudson River.
Take a look through the 29 pictures below showing what true elegance looks like for a home in New York State.