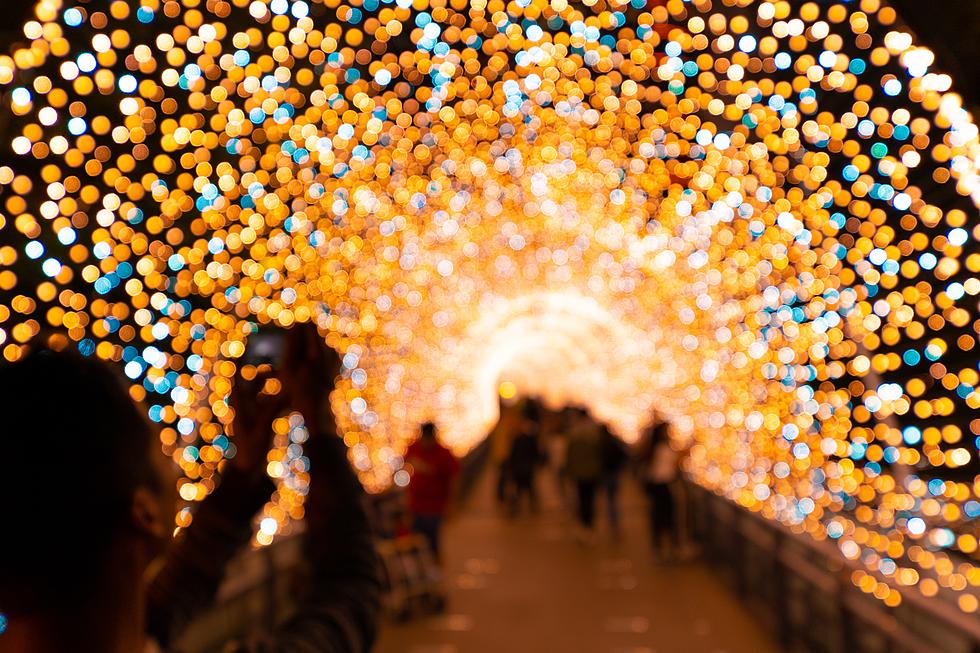 CNY Christmas Lights Display Among 35 Best in the Country
Credit - Winston Chen via Unsplash
There's no better way to get into the holiday spirit than with dazzling Christmas lights. There are many elaborate displays in New York but there's three that are among the best in the U.S.
Country Living compiled the 35 Best Christmas Lights Displays Across the Country. New York is home to three, two in the city and one in Central New York.
#33 Dyker Heights Christmas Lights in Brooklyn
The Christmas lights in Brooklyn's Dyker Heights community is like nothing you'll see in many other neighborhoods. The over the top displays brings thousands of people every year and is the 33rd best in the country.
#12 Holiday Lights at the Bronx Zoo
The Bronx Zoo lights up for the holidays with life-size animal lanterns, a holiday train ride, and magical ice sculptures. The Holiday Lights celebration even features musical light show during the Christmas season.
#8 Lights on the Lake in Syracuse
The best display in New York is on the lake. Lights on the Lake in Syracuse has the honor of being Country Living's top spot in the Empire State for Christmas Lights Displays, and #8 in the country.
Planning to visit the Finger Lakes in New York this December? Better make your way to Onondaga Lake Park where you'll find a dazzling two-mile twinkling light show that you can drive through.
Lights on the Lake runs through January 12. Tickets must be purchased online in advance and more information is available at lightsonthelake.com.
11 Christmas Towns in New York to Get You in the Holiday Spirit
New York City may be home to the Rockefeller Christmas tree but there are several small towns and villages that will get you in the holiday spirit with all the hustle and bustle of the Big Apple.
Gallery Credit: Credit - Polly McAdams
Longest Christmas Lights Display in the World a Short Drive from CNY
Millions travel to Niagara Falls for the Winter Festival of Lights to see the more than 3 million lights and spectacular fireworks displays that run from November 18, 2023, through January 7, 2024.
Gallery Credit: Credit - Polly McAdams
NY Family Top Their Own World Record With Over 700,000 Christmas Lights
A family in Lagrangeville, New York is topping their own Guinness Book of World Record for Christmas Lights with over 700,000 this year, almost 100,000 more lights.
Gallery Credit: Credit - Polly McAdams