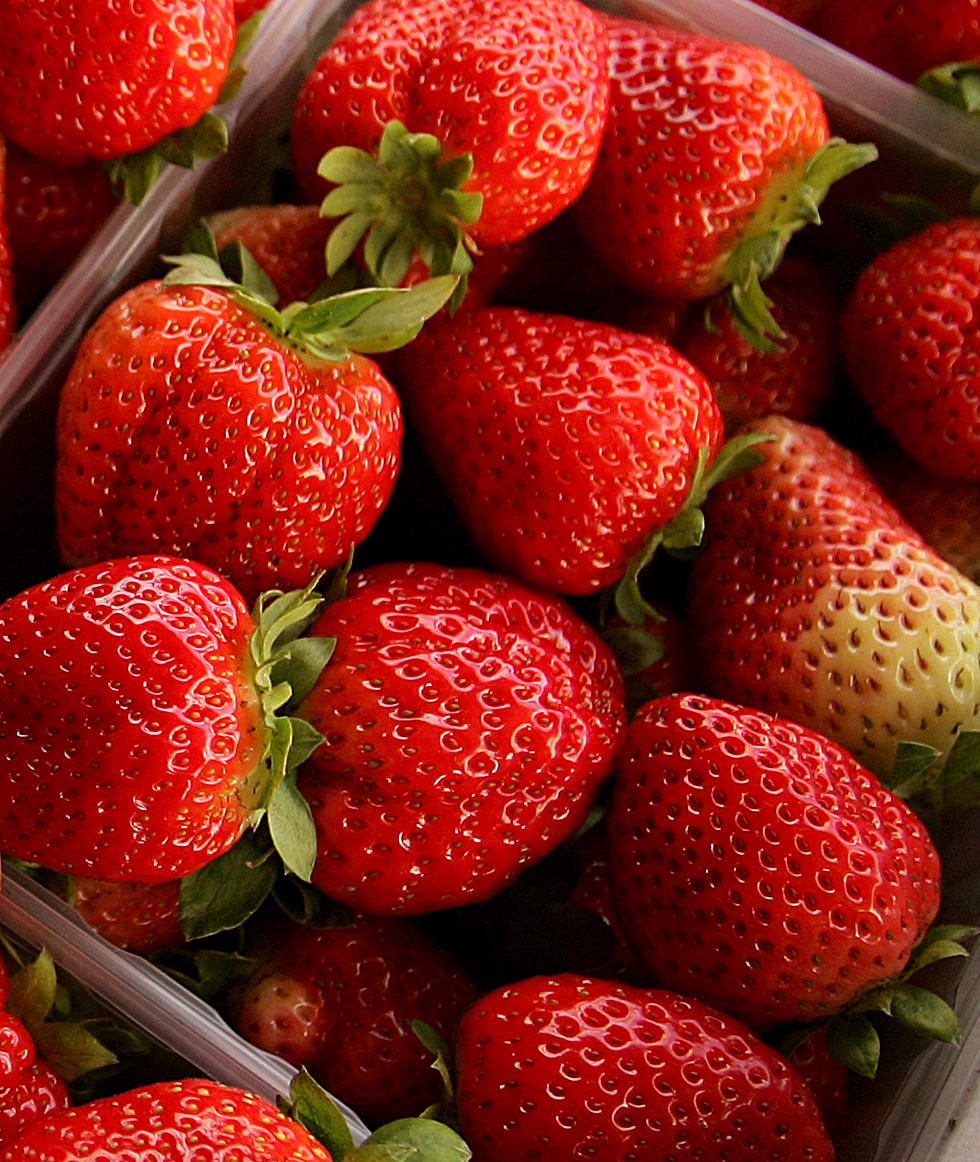 Strawberry Picking Season in Central New York
Getty Images
When it comes to Strawberry Shortcake, let's go straight for the controversy. Do you prefer the cake or biscuit version of the shortcake? 'Tis berry season and here's where you can find the freshest, even u-pick 'em locations.
A cold and rainy spring made it difficult for farms to prepare for the U-pick strawberry season.
The good news is many farms and berry patches throughout Central New York are open for the season.
Here are a few by county...
Abbott Farms U-Pick Berries located at 3275 Cold Springs Road, Baldwinsville. They're  U-Pick hours are from 9-6 Monday thru Saturday and 11-5 Sunday -  (315) 638-7783
Burdock's Berries located at 2208 State Route 174, Marietta. Open dawn to dusk 7 days a week - (315) 673-1981
Hafner's U-Pick located three miles west of Baldwinsville at 1801 W. Genesee St.(Route 370).  Open Monday thru Thursday 8 - 7 , Friday and Sunday 8 - 6, closed Saturday - Call to check field conditions, (315) 638-4033
Hencle's Berry Patch located at 7470 Perry Road, Baldwinsville.  Open Monday thru Thursday 8 - 8, Friday, 8-5 Saturday and Sunday  -  (315) 638-0767
Candella's Farms located at 9256 River Road in Marcy. U-pick berry hours vary by day - (315) 736 - 8782
Juliano's Farm Fresh Produce located at 2365 State Route 5, Utica - (315) 735-9385
Paris Hill Farm Market located at

3295 State Route 12, Clinton, NY. Open 9-6 Monday thru Saturday - (315) 737-7949

Tasselberry Farm located at Stop 7 Road, Westmoreland - Call for hours (315) 829-2529  
BONUS VIDEO