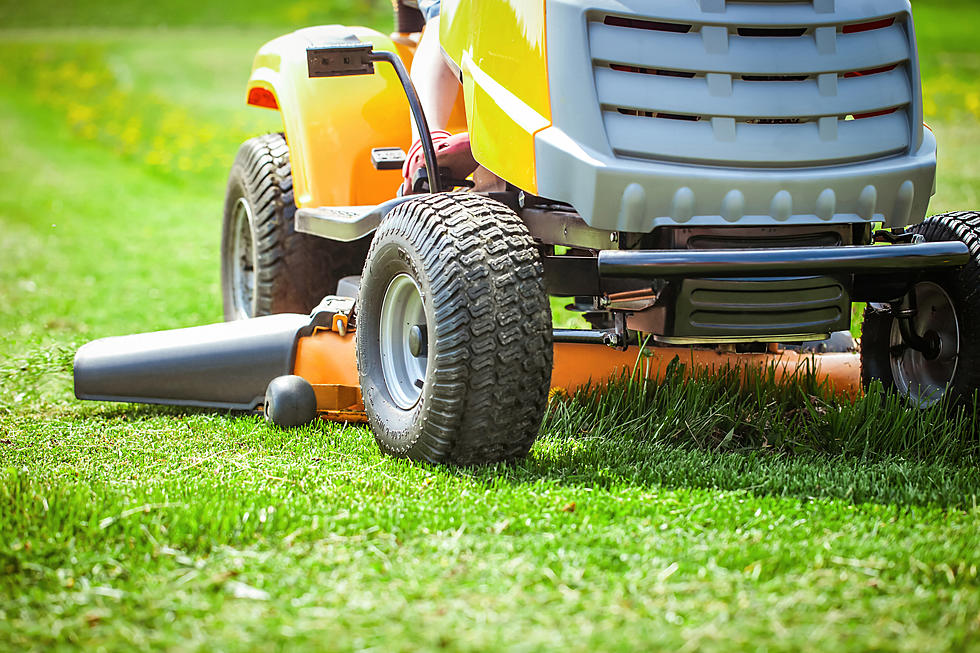 3 Things to Think About When You Start Mowing This Spring
Getty Images
The grass is starting to green back up and it might be a few weeks yet before you mow for the first time, but it won't be long before you're hosting backyard BBQs, tossing the ball with the kids and running around in sandals.
To keep your lawn looking its best this summer, Art White at White's Farm Supply has a few tips for your first mow of the season:
1) After you make a few passes, check your work. Get a 2 by 4 (or any heavy, relatively flat object) and set it on its side where you just mowed. Step back about 20 feet and check out the grass profile against the wood: The freshly cut grass blades should form an even, consistent line. If there are "whiskers" poking above the grass line, that means your engine RPM might not be high enough, your blades might be dull or you might being going too fast for your mower deck. You'll want to switch things up to get a good, even cut.
2) Resist the urge to mow too short. Sure, the golf courses look great with short, short grass, but they also spend a lot of time and money on water and fertilizer. On residential lots, Doug White suggests saving yourself some of those headaches and mowing the grass to 2.5 inches or so. You'll still get a great result that way.
3) If you are ready to buy a new mower, educate yourself a bit on mower construction. Some people prefer a thick fabricated deck, while others like a stamped steel deck. The stamped steel is less common and a little thinner, but in general the blades fit a stamped steel deck a bit better, creating a better vacuum. The staff at White's Farm Supply is happy to review all the options and how they might fit your needs so you can make the decision that's right for you and your lawn.
Of course, if you aren't getting the results you expect from your mower, White's Farm Supply has factory-trained technicians who can inspect and repair your mower for you. They have five locations where you can have your mower serviced, and if you don't have the equipment to deliver it to them, they have a fleet of vehicles that can pick it up for you.
Check out White's Farm Supply online here or visit the location nearest you!