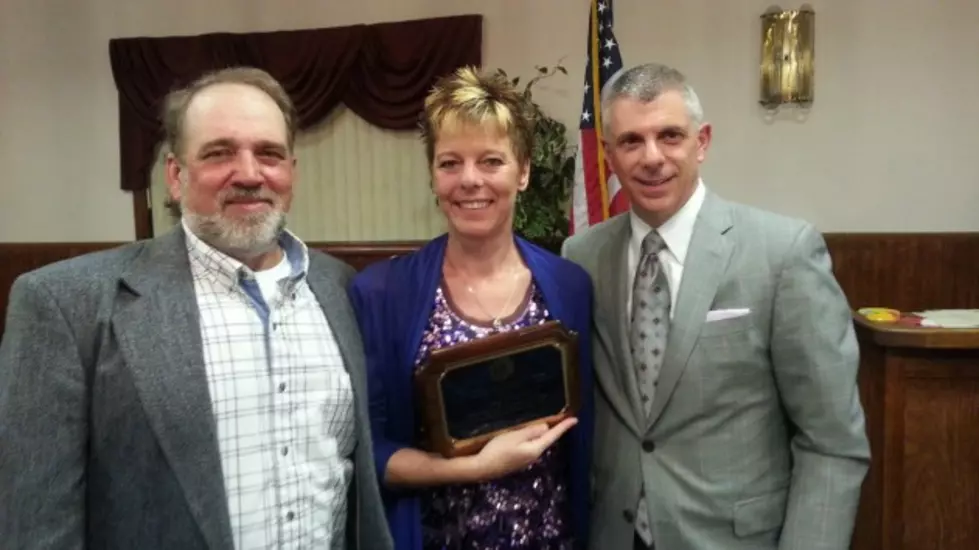 Santa For Seniors Program Earns Award [VIDEO]
TSM
Santa 4 Seniors is one of our favorite programs we do each year and thanks to your generosity, the program was honored at the annual "Older American Awards Ceremony."
Santa For Seniors was honored as the "Outstanding Contribution By An Organization." The program provides much needed Christmas gifts for Central New York seniors, many of which are alone during the holidays or on severely limited incomes.  Working through the Oneida County Office For Aging, we spotlight seniors throughout the season and ask for you to sponsor them.  Last year, you helped provide gifts for nearly 450 seniors.
A big THANK YOU to Kelly, who nominated Santa For Seniors for the award. She saw first hand how much the gifts mean when she delivered one to a senior last Christmas.
Other honorees for the night included, Kenneth and Enola Dickson for their "Outstanding Contributions By A Couple" and Mary Rebecca Ferris as the "Senior Citizen Volunteer of the Year."
Thank you for your support of Santa For Seniors and congratulations. This award is yours. We just accepted on your behalf.
We have the BEST listeners!