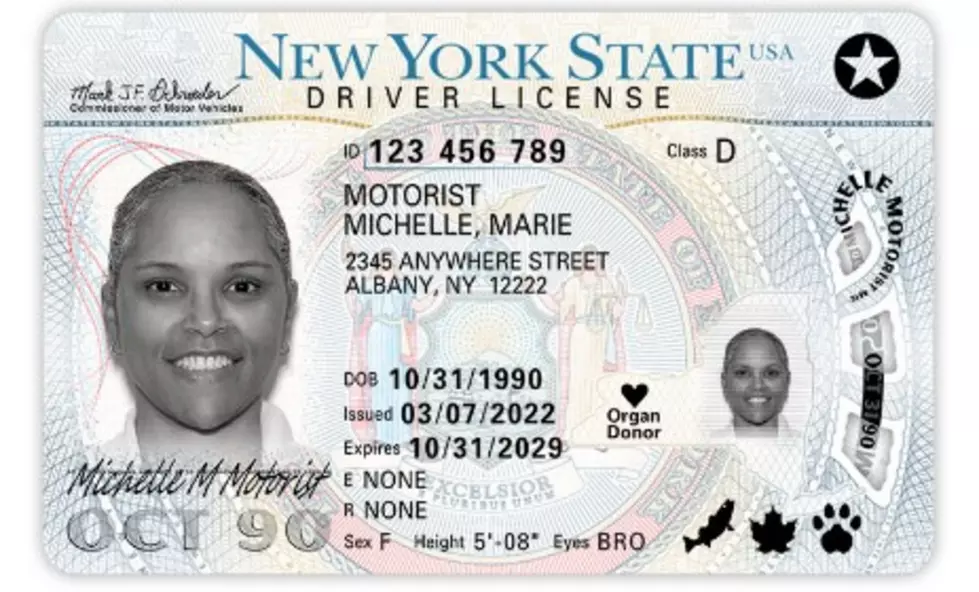 REAL ID Deadline Has Changed In New York State
Photo Credit: TSA
Once again the deadline for New Yorkers to get the REAL ID license has changed.
Feel Good Mornings With Dave Fields Mon-Fri 6am-10am
The REAL ID program was originally pushed back from May 2020 to May 2023 due to the COVID-19 Pandemic. Now again the deadline has been moved back.
According to the New York State DMV, the deadline to get a REAL ID is now May 7th, 2025. Officials with Homeland Security said the extra time was needed to make sure all security procedures could be completed.
The extension is necessary, in part, to address the lingering impacts of the COVID-19 pandemic on the ability to obtain a REAL ID driver's license or identification card. REAL ID progress over the past two years has been significantly hindered by state driver's licensing agencies having to work through the backlogs created by the pandemic.
The REAL ID will also be used for identification when traveling on an airplane or traveling over the border into Canada.
In order to get your REAL ID at the DMV, you will need to bring proof of identification such as your driver's license, Birth certificate, or passport. You will also need your Social Security Card, and two proofs of New York State residency like a utility bill or bank statement.
There is no extra cost to get a REAL ID but if you want to get an enhanced REAL ID, it will cost you an extra $30 on top of the normal charges.
Children under the age of 18 will not need a REAL ID to board an airplane.
17 New Laws in New York You Should Know
The New Year brings with it a host of new laws for Empire State residents. Here are nearly 20 that may impact you in 2022.
Two Hidden Laws in New York State
Two shocking laws that are somehow on the books in New York State.
14 Laws in New York People Break Most Often
We're all guilty. Some more than others. How many of the 14 most broken laws are you guilty of?