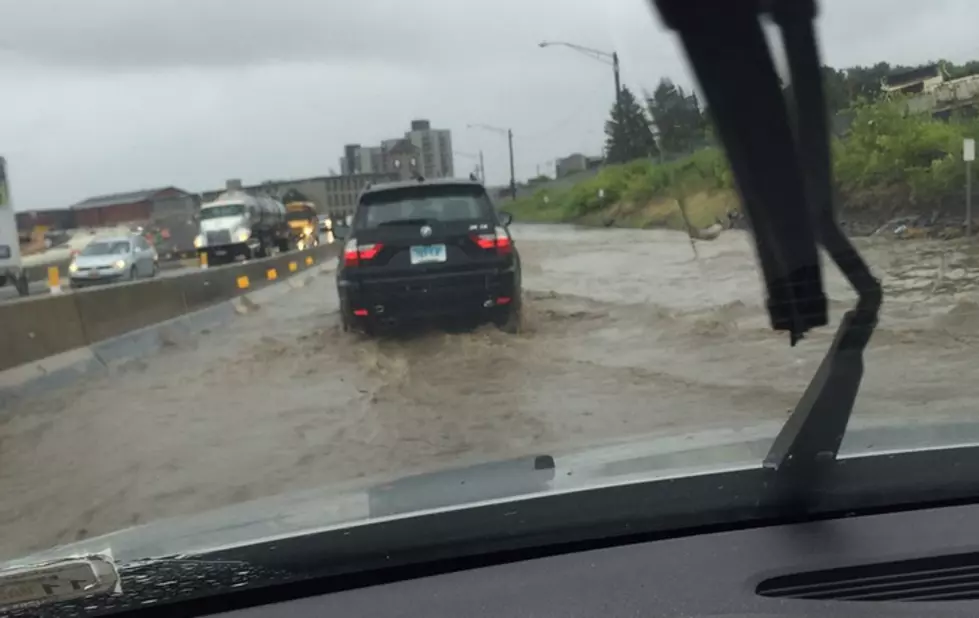 Rain Brings Flooding To Downtown Utica
Ray Carruthers/TSM
The rain has been falling non-stop since last night. In the city of Utica, we captured some flooding taking place in downtown. Here's some of the photos.
This first photo is on the arterial going North Bound on Route 12:
This second photo is from Noyes street, just off the arterial:
Send us your photos and we'll post them here on our website.
TRENDING VIDEO- SLOW MOTION RAIN