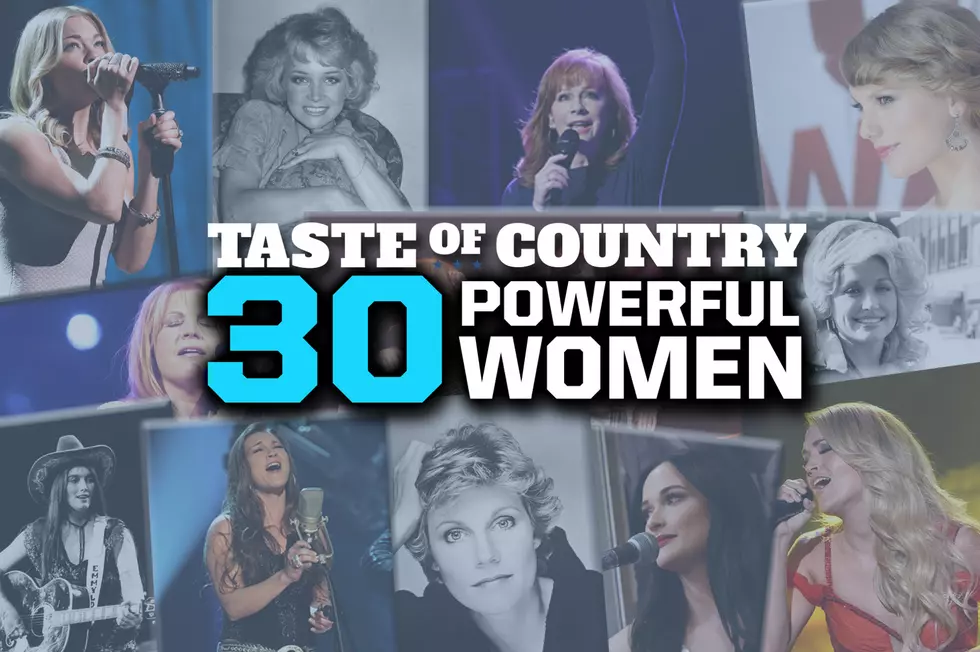 Sound Off: Who Is Country Music's Most Powerful Woman of All Time?
Getty Images
Just nine days remain in this month-long revealing of country music's most powerful women. Who do you think should be No. 1?
Sound off here to help decide the most powerful female country singer of all time. It's an impressive list to choose from, but if you want to write in another candidate you're welcome to do so in the comments section below. Modern stars like Carrie Underwood and legends like Reba McEntire will be featured deep inside the Top 10. Loretta Lynn, Patsy Cline and Miranda Lambert? You can anticipate them all as each day's artist is uncovered.
Throughout September Taste of Country has been celebrating the great women of country music, one day at a time. Legends like the Judds and Linda Ronstadt have already been named, as have contemporary artists including Martina McBride and Kacey Musgraves. Hit songs, albums, overall influence and pure talent were considered in ranking the 30 women chosen. The No. 1 artist will be revealed at 11AM CT on Sept. 30. Flip through the gallery above to see who's been revealed thus far, and vote as often as once per hour in the poll below to let us know your No. 1 pick!
Listen to Country Music's Greatest Female Singers of All Time