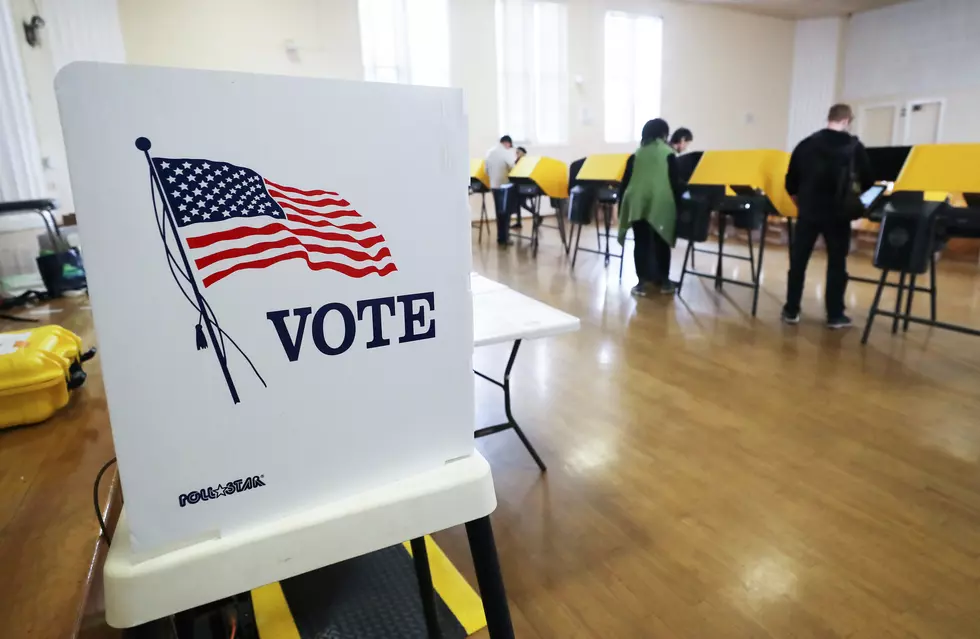 Polling Site Relocated After MVCC Emergency Lockdown
Photo Credit: Mario Tama, Getty Images
An emergency relocation of polling has taken place after a lockdown on the Mohawk Valley Community College campus.
The polling site that was originally at Mohawk Valley Community College has been immediately relocated to Utica Fire Department Station 3.
The Oneida County Board of Elections is taking immediate action to ensure the continuity of our democratic process in response to an unforeseen emergency. The decision to move the polling site has been made in consultation with local authorities, and it is essential to ensure that all eligible voters in the affected districts have the opportunity to cast their ballots.
READ MORE: MVCC on Emergency Lockdown
New Polling Site
Utica Fire Department Station 3
1501 Mohawk Street
Utica, NY 13501
Polls will be open until 9:00 PM.
The Oneida County Board of Elections remains committed to facilitating the exercise of our citizens' right to vote, and we thank all registered voters for their understanding and cooperation during this temporary relocation.
If any voter faces difficulties accessing the new polling location or requires any more information, they are encouraged to contact the Oneida County Board of Elections at (315) 798-5765 or visit ocgovboe.net.