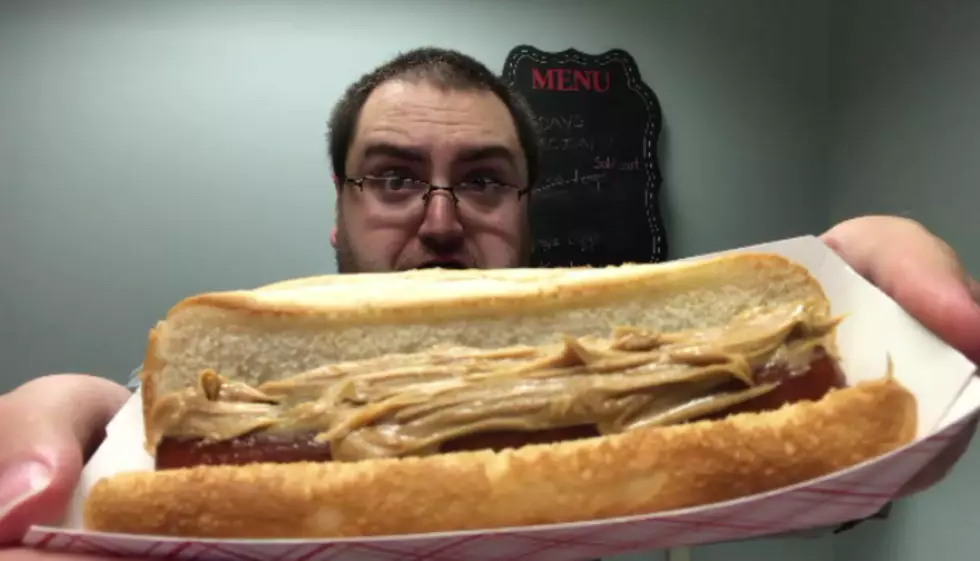 Is Putting Peanut Butter On Hot Dogs Delicious?
Dave Wheeler/TSM
Have you seen your social media feeds swamped with pictures of Peanut Butter Hot Dogs? Are these worth trying, or throwing up at?
Here at Big Frog, I'm always willing to take one for the team. I decided to head down the street and buy the following: two gas station hot dogs, a jar of peanut butter.
I'll admit, I was super skeptical and afraid. I thought this would be THE WORST thing I've ever tasted. However, on a scale of 1-10, 1 being "eat tide pods", 10 being "eating prime rib", these hot dogs have a solid 7 score.
You get a smooth, nutty, salty taste on the hot dog. I think they would be delicious on a grill, but don't expect parties to see this soon here in Central New York.
The team at Food and Wine had a very similar tasting, and experience:
A vegetarian colleague, who watched in awed silence as we ate the dogs, said, "It felt like reality was being pulled out from under me. As each additional person said they enjoyed the hot dog my grasp on what I thought I knew about humanity slipped further and further away."
BONUS VIDEO