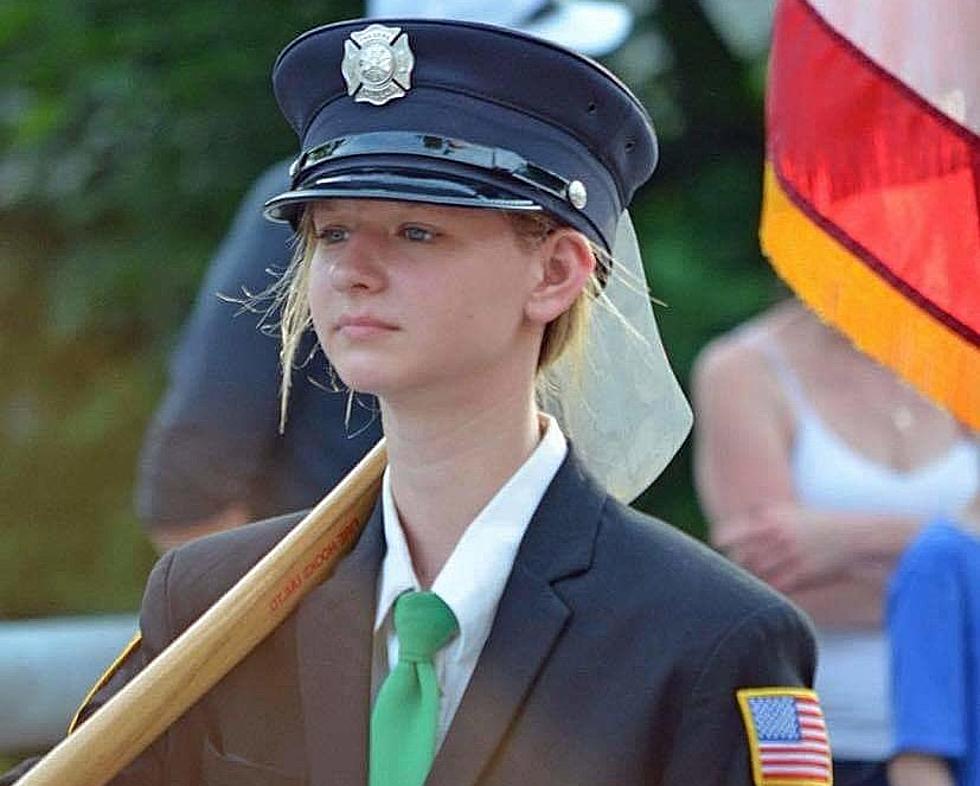 Our First Responder of the Week Was Born to Serve – Meet Hanna Wright
listener submitted
Each week we salute our First Responders who put the well being of others before their own safety. But long before they learned how to battle a blaze or perform live saving medical techniques, came the desire to serve their community. This week we salute, Hanna Wright whose desire to serve her community is already in full bloom at 17 years old.
Hanna's desire to serve comes from growing up with a father, Terry Wright who has spent 25 years with the Oriskany Fire Department as an EMT and Firefighter. She calls working alongside him, "her proudest accomplishment." She can also be proud of earning the EMS Helper of the Year Award.
While she is studying to become an interior firefighter, Hanna serves in other ways. Assisting firefighters at the scene with changing gear and rolling up hoses and when medical services are called on, she's there helping gather supplies and aiding nursing home patients.
Hanna doesn't have far to go when the alarm goes off she lives just a few houses down from the department. She was nominated by her proud Mother who has witnessed her frequent responses.
she is always willing to run to the calls the minute the pager goes off (barefoot as well)
Her service to the community is just beginning and may turn into serving her country, with a brother and cousin in the Army, Hanna is considering that as a future option.
Do you know a first responder that deserves to be recognized? Tell us about someone who should be honored in Central New York - a firefighter, police officer, EMT, forest ranger, paramedic, DEC officers, military, rescuers, front line workers, or any other person first on the scene.
Include their name, a picture and why they should be recognized during 'First Responder Friday." We'll honor one first responder every Friday and as a way to say thank you, we'll give them a Bundt cake from Nothing Bundt Cakes.
14 Reasons Rome Police Department is Among the Best in CNY
Rome police officers go above and beyond the call of duty every day. Here are 14 reasons why they are among the best in Central New York.
11 People Including Rangers, Climbers and a Helicopter Needed to Rescue Hiker
injured climber rescued by New York Forest Rangers, Assistants and Volunteer Climbers
New York State Police Rescue More Than Humans
New York State Police rescue more than humans. They help save defenseless animals too.