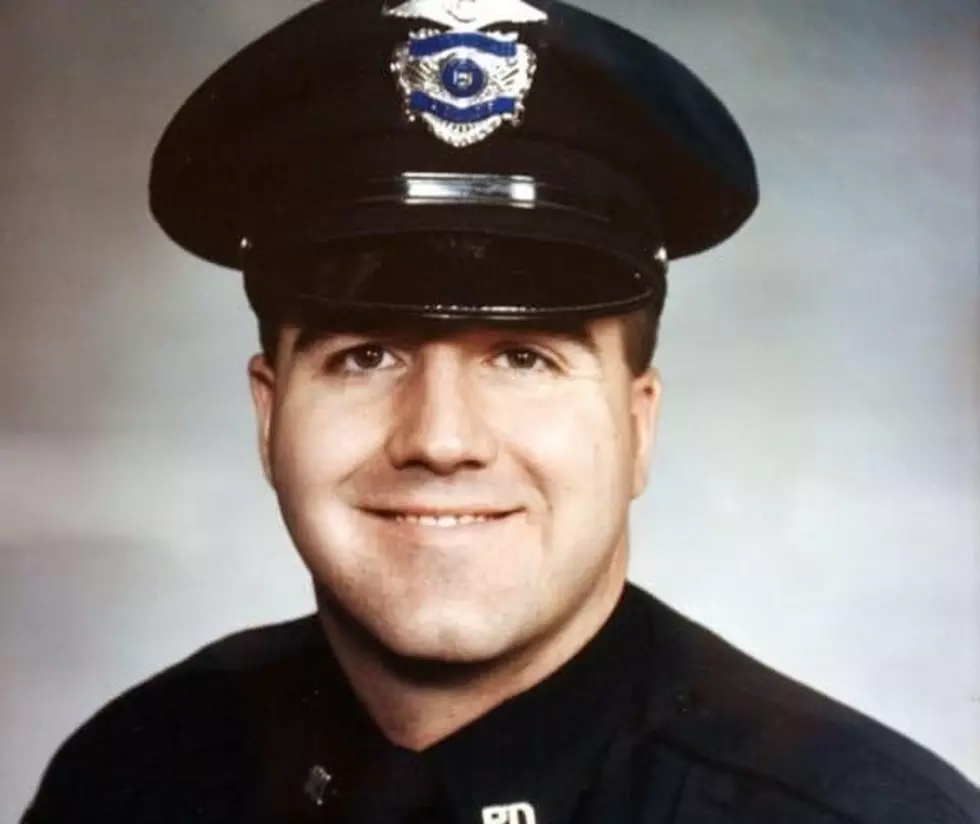 Oneida County Office Building Goes Blue in Memory of Officer Joseph Corr
Provided photo
The Oneida County Office Building will go blue tonight and the New Hartford Police Department's updated their Facebook cover page. Both are meant to commemorate the ultimate sacrifice of Officer Joesph Corr on this day 14 years ago.
On September 27, 2006, Officer Corr was shot and killed pursuing suspects in a jewelry store robbery that occurred in New Hartford. His memory lives on with State Route 840 now named the Officer Joseph D. Corr Memorial Highway, the road in which the chase took place. And New Hartford's baseball diamond is now known as Joe Corr Memorial Field.
His family keeps his memory and those of other officers who make the ultimate sacrifice alive through the charitable works of the Officer D Corr Foundation. Using softball and golf tournaments as well as private donations the foundation established three objectives:
Raise funds to memorialize those Police, Firefighters, and EMS that have made the ultimate sacrifice in the CNY area being defined as Oneida, Madison, Herkimer and Lewis Counties.
Support scholarships in the Law Enforcement Field
Funding and support of Police, Fire and EMS survivors and their immediate families with other immediate needs.
Read more about the foundation and how you can help at Joe Corr.org.