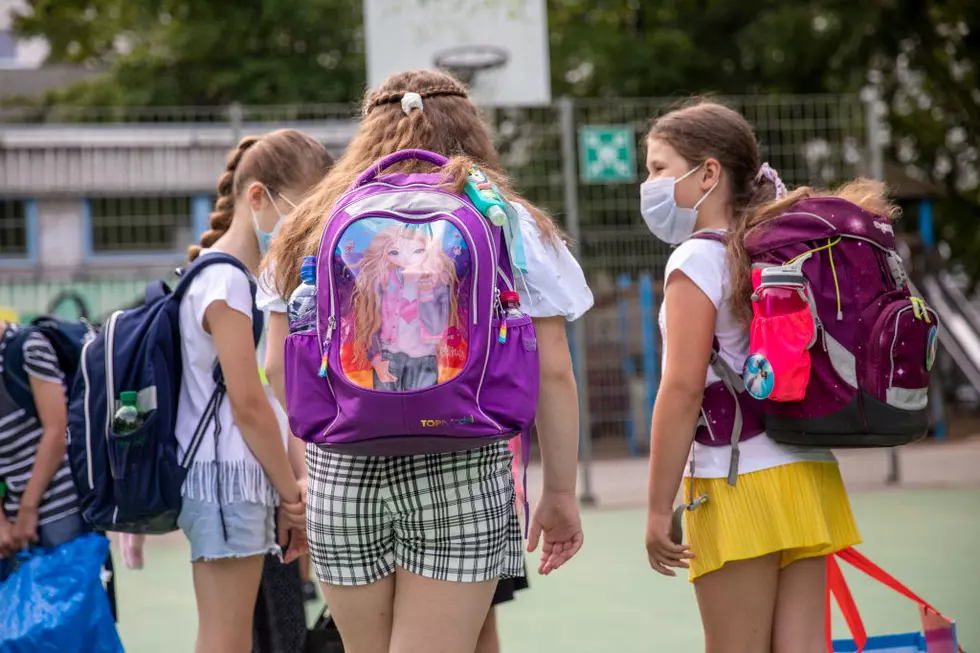 Oneida County Has Released Their 2021 Back To School Guidance
Credit: Maja Hitij/Getty Images
It's what many have been waiting for: more guidance regarding the upcoming academic year at local school districts.
On Tuesday, Oneida County announced their guidelines to "preserve in-person learning and reduce the transmission of COVID-19 in local school districts."
Here's what they are recommending for all school districts, per already released guidance by the Centers for Disease Control and Prevention, along with the New York State Department of Education:
A strong emphasis being placed on vaccination for all eligible individuals.
The use of masks indoors and on buses regardless of vaccination status.
Maintaining a physical distance of at least three feet.
Screening testing to quickly identify cases.
Improving ventilation in facilities.
Routine cleaning and disinfection.
Following proper hygiene procedures and maintaining respiratory etiquette.
Staying home when sick and getting tested.
Contact tracing in combination with isolation and quarantine.
Oneida County Executive Anthony J. Picente Jr. believes the most important thing, or the "top priority" is for students to back into the classroom in person, full time.
In order to accomplish this crucial goal, precautions should be taken to reduce the spread of COVID-19 within our schools and to keep our students, faculty and staff safe. That's why Oneida County is recommending that all school districts follow the reopening guidance provided by the CDC and the state Department of Education.
As of August 17 at 4:02PM, according to the Oneida County COVID Tracker, 58.4% of the population ages 12 and over have been fully vaccinated. There's currently 350 active cases of the coronavirus in Oneida County with 13 hospitalizations and 3 in the ICU.
Oneida County reached the 'high transmission zone' per the CDC COVID Data Tracker on Friday, August 13. That means it's recommended that individuals wear masks whenever in public, regardless of vaccination status.
From Wuhan to New York City: A Timeline of COVID-19's Spread
In Pictures: What Education Looks Like Around the World During a Pandemic
KEEP READING: These are the top 6 scams connected to the pandemic
READ MORE: Here are 10 ways to help others who are struggling right now
Social Distancing Zodiac