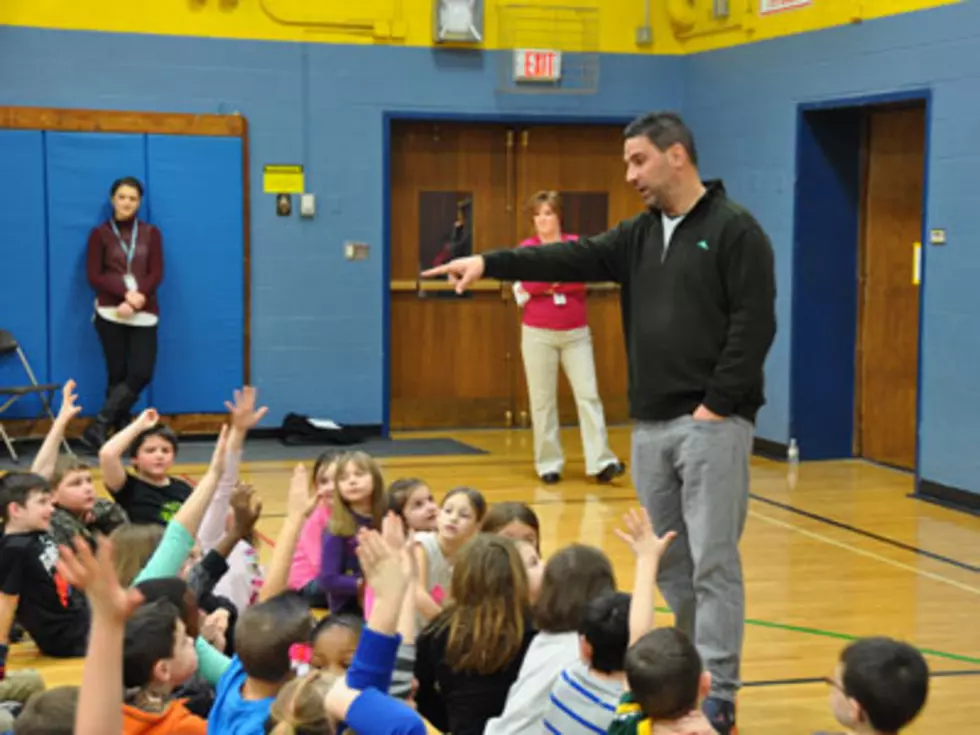 NFL Coach Brian Angelichio Visits Barringer Road Elementary
CValleyCSD.org
It's not every day you get a visit from an NFL coach.
Thanks to his ties to the area, Green Bay Packers tight ends coach Brian Angelichio made a special stop to speak to students at Barringer Road Elementary in Ilion last week.
Angelichio is a 1995 graduate of Ilion high, and also a former Barringer Road Bobcat who followed his dreams all the way to the NFL.
That's when he began his coaching career that led him through the ranks of college and eventually to the NFL.
He says his story just proves that hard work pays off, and credits his time growing up in Ilion as part of his success with his family, friends and teachers shaping who he is today.
Angelichio told students that education is their best tool for success in whatever they choose to do in life.
"The better your report card, the more opportunities you have," he said, adding that the Green Bay Packers have a motto "Today is a big day!"
"Every day is a chance to get better, and hard work needs to be matched with enthusiasm," he continued as he finished talking and signing autographs for the students.
---
BONUS VIDEO: Shot Glass, Meet Bowling Ball: Luke Austin's Super Bowl Reaction