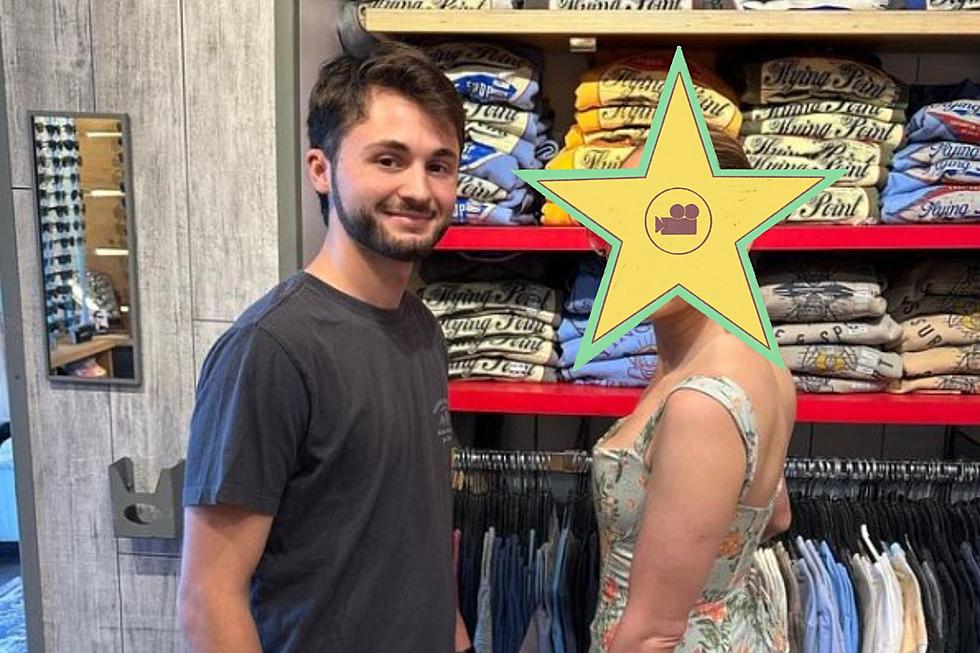 Major Hollywood Celebrity Spotted at New York Surf Shop With Oscar Winning Husband
Credit - Flying Point Surf Shop via Instagram
You never know who you may run into in New York. Two major celebrities were spotted shopping at a surf shop in New York.
Jennifer Lopez and Ben Affleck stopped into the Flying Point Surf Shop in Southampton, New York. JLo even posted for a picture that the shop shared on Instagram.
Surprise visit from two of our favorites…Jlo & Ben Affleck.
Sexy as Hell
The couple did come away with a purchase or two including a shirt for Affleck that read: Woke Up Sexy As Hell Again. And it appears to be a hot seller.
Pics with Fans
The couple took time to pose for pictures with several fans too, according to Page Six.
"She and Ben were super nice."
JLo and Affleck often spend time vacationing in the Hamptons during the summer.
Wahlberg Surfs Too
The Flying Point Surf Shop is a popular spot for celebrities. Mark Wahlberg has been spotted wearing their clothing and hats on occasion.
Celebs in Upstate New York
A number of celebrities not only vacation in New York but have homes and businesses here too. And not just in the city either. From Paul Rudd and Kelsey Grammer to Richard Gere and Will Smith, all have set up shop in New York.
Rub Elbows With the Stars at 8 Celebrity Owned Businesses in New York
A number of celebrities call Upstate New York home. A small few not only own homes but businesses too. You may even run into them when you stop by for a sweet treat, overnight stay or soft skin.
35 Famous People Buried in New York State
Cemeteries in New York have a number of famous people buried there. Here are 35, from Presidents and sports stars to Hollywood icons.