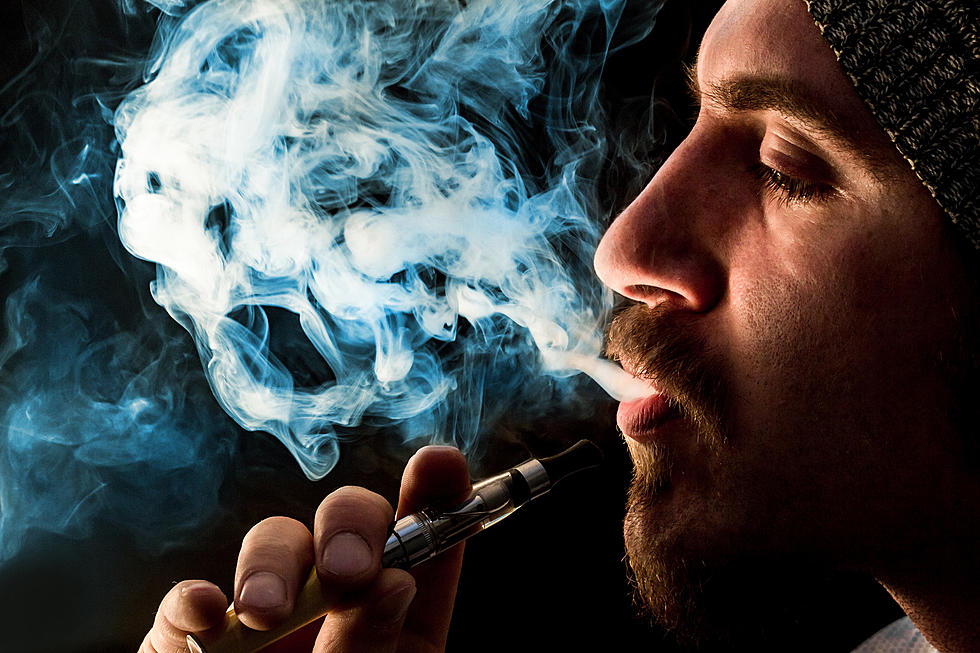 New Yorkers Urged To Stop Vaping ASAP
EzumeImages
New York health officials are warning residents to stop vaping after five people died.
Five deaths from people in five states are linked to vaping, according to the CDC. Five deaths have been confirmed in California, Illinois, Indiana, Minnesota, and Oregon, the CDC reports.
"While this investigation is ongoing, consider not using e-cigarette products," the CDC said in a statement on its website. "If you do use e-cigarette products and you experience symptoms like those reported in this outbreak, seek medical care promptly."
On Friday, the CDC announced they are now investigating over 450 cases of possible vaping-related illnesses in 33 states. New York is one of the 33 states.
Heeding the warnings from CDC, and at the direction of Governor Cuomo New York State Health Commissioner, Dr. Howard Zucker issued the following statement:
Today I am urging New Yorkers to stop using vape products while the investigation into the definitive cause of reported vaping-associated illnesses nationwide can be better determined. The Wadsworth Center, New York State's public health laboratory, is diligently testing both cannabis and nicotine-containing vape products received from people experiencing serious lung-related illnesses.

Rigorous testing also continues on all vape products currently authorized in the state's highly regulated Medical Marijuana Program. There have been no adverse events related to vaping among certified patients in this program since this investigation began. However, out of an abundance of caution, we are also urging patients in the medical marijuana program to consult with their health care providers on potential alternatives to vaping products while the investigation continues. For additional information, patients can also contact the state's Medical Marijuana Program at 844-863-9312.