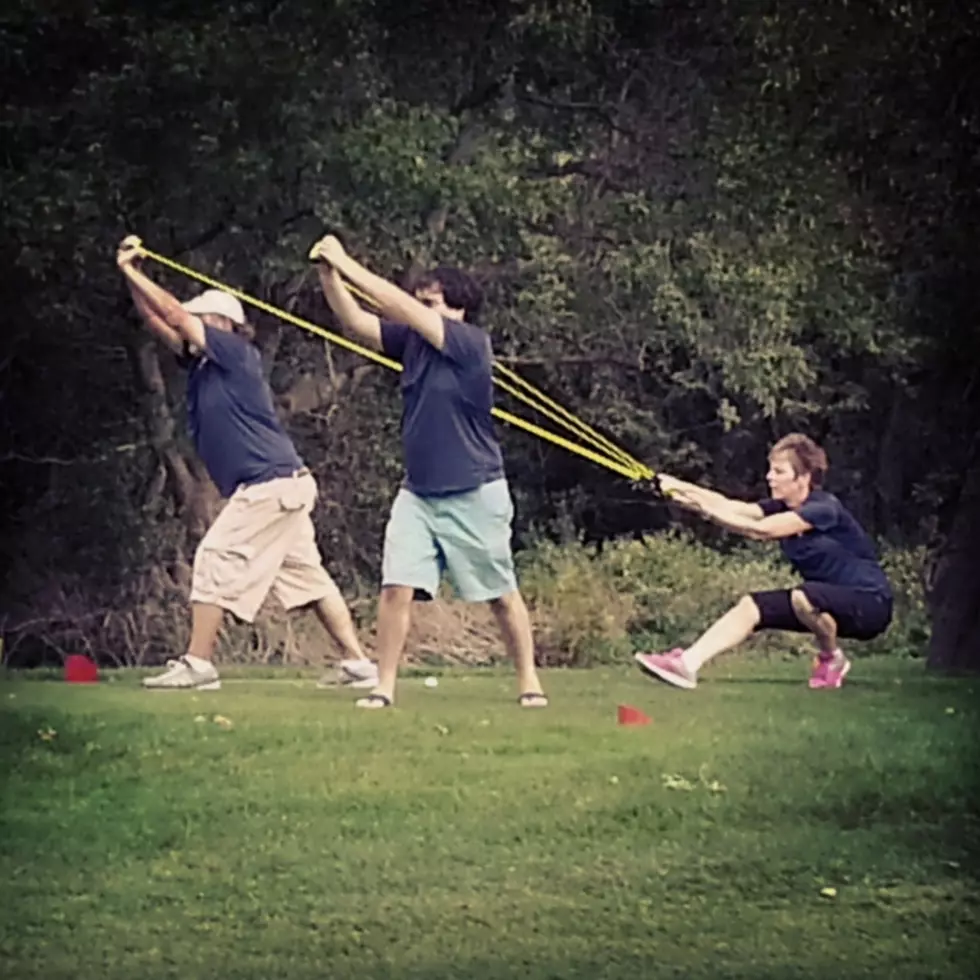 Near Death Experience on New York Golf Course & Why You Should Never Do THIS
TSM
There was a near-death experience on a New York golf course that is teaching a valuable lesson in what not to do.
Golfing without golf clubs is something we've done at Big Frog 104 for many years. The idea actually started in Ohio back in the early 2000s.
You can use anything you want as long as it's not a golf club. We've used a three-man water balloon launcher off the tee box every year. But this year will be the last.
Launcher Backfires
If done right, the ball can be launched over 100 yards. If done wrong, it can cause near-fatal results.
Somehow, without any rational explanation, one of the launched shots went backward instead of forward, hitting me in the chest right where my heart is.
Do you know how fast a golf ball travels? Not only did it hurt like nothing I've felt before, it scared the crap out of me.
A golf ball to the chest is no joke and could've caused a lot more damage than it did. It could have hit me in the mouth or the head, which may have been worse. It could have stopped my heart.
Thankful
I'm thankful all I have is a golf ball-sized red circle on my chest that hurts like hell. I'm also thankful no one else was seriously injured and have decided we'll never use a water balloon launcher on the golf course ever again. It'll be saved for what it's meant for; water balloons.
We will continue to hold a golf event for St. Jude Children's Research Hospital since we raised a record $2,500. Everyone will just be using clubs next year, not launchers that could be fatal.
Frankfort Teen Winning Battle Against Rare Brain Tumor Thanks to St Jude
Frankfort teen is winning the battle against a rare brain tumor thanks to St Jude Children's Research Hospital.
Gallery Credit: Credit - Polly McAdams
Meet the Patients of St Jude Your Donation Helps Save
Meet the patients of St Jude Children's Research Hospital that your monthly Partner in Hope donations helps save.
Gallery Credit: Credit - Polly McAdams