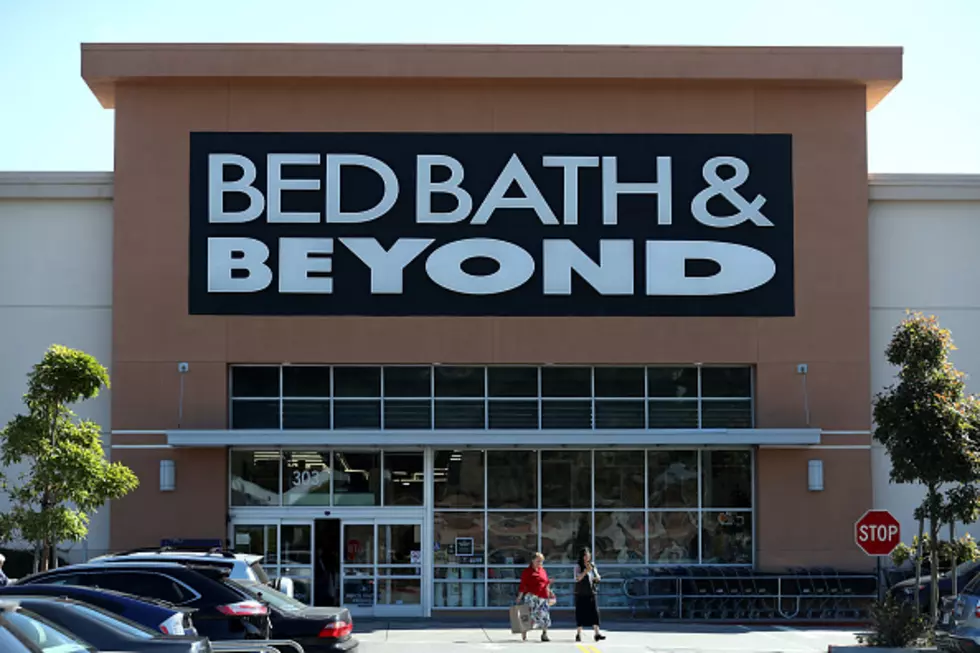 More Bed Bath and Beyond Stores Closing – See the Locations in New York
Credit: Justin Sullivan/Getty Images
Bed Bath & Beyond is closing more stores. 43 more to be exact. All expected to be closed by the end of February.
Flushing: 40-24 College Point Blvd.
New York: 410 E. 61st St.
Rochester: 3349 Monroe Ave.
Staten Island: 2700 Veterans Road West
Syracuse: 3597 W Genesee St.
Watertown: 21855 Towne Center Drive
The latest round of closures affect three locations in New York state.
61st Street: 410 East 61st St.
Manhasset: 2103 Northern Blvd.
Greece: 112 Greece Ridge Center Drive
The company expects to have completed around 60% of the closures, which is about 120 store by the end of February, company spokesperson Dominic Pendry told USA Today.
See the full store closing list at USA Today.
Luckily, so far the closures haven't affected the Bed Bath & Beyond location in Consumer Square in New Hartford.
The latest round of closures comes a day after news came out Macy's would be closing in the Sangertown Square Mall in New Hartford. A Worker Adjustment and Retraining Notification Act (WARN) notification was sent out Tuesday. "The entire plant will close. Job eliminations are expected to be permanent and are scheduled to occur between April 6 and April 19, 2021," Allison Johnson, senior director of colleague support operations for Macy's said in a letter.