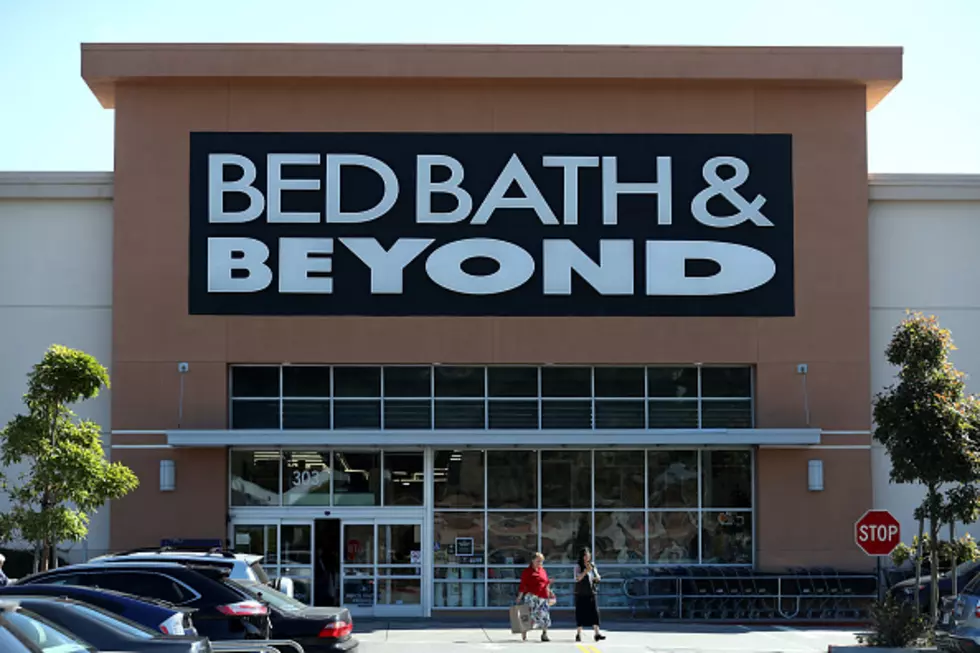 Bed Bath & Beyond May Close Central New York Stores
Credit: Justin Sullivan/Getty Images
Will Bed Bath & Beyond be the next big retailer to close its doors in Central New York? With locations in New Hartford and Syracuse, thousands of customers could be impacted.
Retailers have been under stress trying to keep up against online giants like Amazon, and consumers changing preferences. The coronavirus and its associated shutdowns has been the final nail in the coffin for several retailers, including JC Penney, which is closing its stores in Sangertown and Destiny, along with Freedom Plaza in Rome.
Now Bed Bath & Beyond has announced they plan to close 200 stores over the next two years after sales dropped 49% in the first-quarter of 2020, according to TheStreet.com.
This announcement comes after the retailer says they already closed 21 stores in the first quarter of 2020. Bed Bath & Beyond currently operates 955 stores in the United States.
Like other stores, the company will begin to place an emphasis on online sales, according to CEO Mark Tritton:
"The impact of the COVID-19 situation was felt across our business during our fiscal first quarter, including loss of sales due to temporary store closures and margin pressure from the substantial channel shift to digital." 
Bed Bath & Beyond has yet to announce which stores will close. Their Central New York locations include New Hartford, Syracuse, DeWitt, and Liverpool.
Shoppers are increasingly turning toward the convenience of online shopping at stores like Amazon and Walmart.com - leading to financial distress or disaster for big retailers, like JC Penney - who recently filed bankruptcy and is closing stores in New Hartford and Syracuse, and Macy's, who say they lost $1.1 billion during the shutdown.
---
Here are 50 of your favorite retail chains that no longer exist.