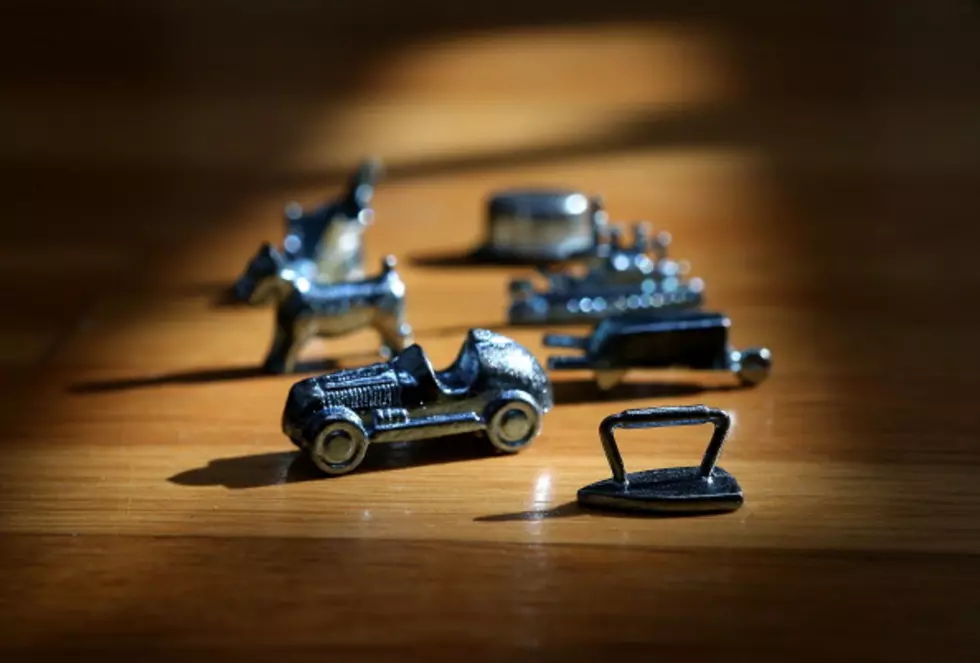 Monopoly: Say Goodbye to a Game Piece
Justin Sullivan/Getty Images
Monopoly is making changes – and you have the chance to decide which tokens will stay and which will go.
Fans have until February 5th to vote on Facebook on which game piece – the battleship, top hat, Scottie dog, race car, iron, wheelbarrow, thimble or shoe – will be retired.
So far it looks like the iron and wheelbarrow are the pieces in trouble.
You also have some say in deciding whether a diamond ring, toy robot, cat, guitar or helicopter will take its place.
The last time Monopoly made a change to its game pieces was in the early '50s.
Which piece do you think should go and which should take it's place?  I voted to get rid of the wheelbarrow and to introduce the guitar.