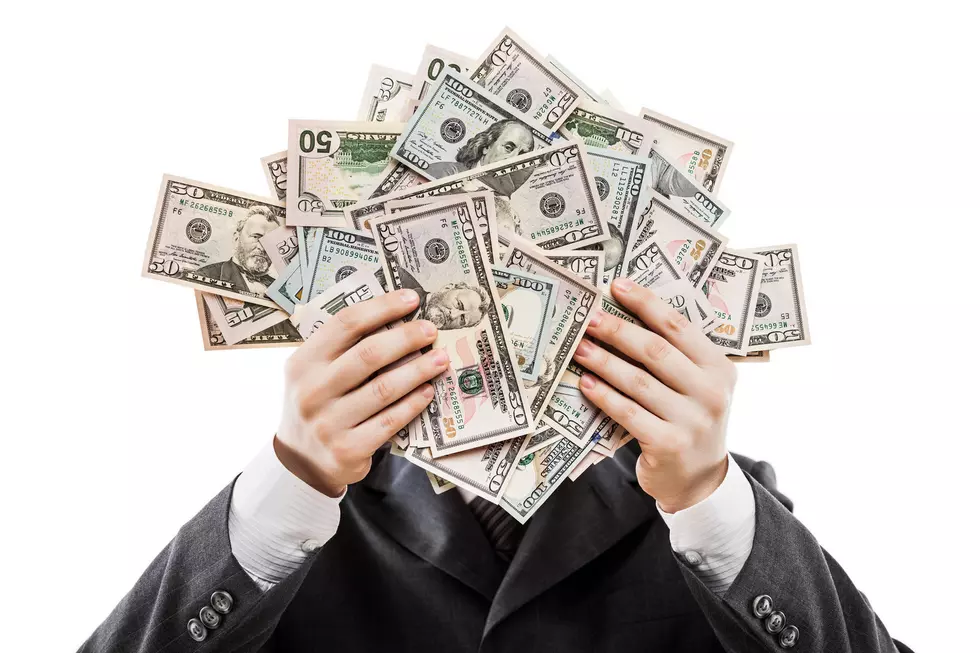 Another Million Dollar Lottery Winner in New York & It's Not in the City
Credit - ia_64/Think Stock
There's another million-dollar lottery winner in New York. This time it's from the Mega Millions and it didn't come from the Big Apple.
The winning Mega Millions numbers for Tuesday, July 18 drawing were:
19-22-31-37-54 +18
Seven winning second-place tickets were sold in California, Florida, Maryland, New York, Ohio, and Rhode Island. The million-dollar ticket in the Empire State was sold at the Mirabito on Fulton Street in Ithaca.
Fifth Highest Mega Millions Jackpot
For only the fifth time in history, the Mega Millions jackpot has grown to more than $700 since no one hit the top prize on July 18. It's at an estimated $720 million ($369.6 million cash) for the next drawing on Friday, July 21.
Top Mega Millions Jackpots
$1.537 billion - Oct 12, 2018 - SC
$1.348 billion - Jan 13, 2023 - ME
$1.337 billion - July 29, 2023 - IL
$1.050 billion - Jan 22, 2021 - MI
$720 million - July 21, 2023 - ?
$656 million - March 30, 2012 - IL, KS, MD
$648 million - Dec 17, 2013 - CA, GA
$543 million - July 24, 2018 - CA
$536 million - July 8 2016 - IN
$533 million - March 30 2018 - NJ
Million Dollar Powerball Winner
Someone is also holding a million-dollar winning Powerball ticket in New York.
The winning Powerball numbers for Monday, July 17, 2023:
5-8-9-1-41 +21
No one hit the big jackpot but 5 one million dollar second-place tickets were sold in Connecticut, Florida, Kentucky, Pennsylvania, and New York. That winner came from the Bronx.
Billion Dollar Powerball Jackpot
For the third time in history, the Powerball jackpot has reached the one billion dollar mark for the next drawing on Wednesday, July 19. The lump sum cash payout is a little over $516 million, not a bad chunk of change, especially if only one person wins.
The jackpot ranks as the seventh largest U.S. lottery jackpot and third largest Powerball jackpot, only behind the world record $2.04 billion Powerball jackpot won last year, and the $1.586 billion Powerball jackpot won in 2016.
Top 10 Powerball Jackpots
$2.04 Billion – Nov. 7, 2022 – CA
$1.586 Billion – Jan. 13, 2016 – CA, FL, TN
$1 Billion (est.) – July 19, 2023
$768.4 Million – March 27, 2019 – WI
$758.7 Million – Aug. 23, 2017 – MA
$754.6 Million – Feb. 6, 2023 - WA
$731.1 Million – Jan. 20, 2021 – MD
$699.8 Million – Oct. 4, 2021 – CA
$687.8 Million – Oct. 27, 2018 – IA, NY
$632.6 Million – Jan. 5, 2022 – CA, WI
You can check all winning numbers at Nylottery.ny.gov.
New York Lottery Scratch Off Tickets With The Most Number One Jackpots Remaining
Here in New York, the time is now to start searching for some amazing jackpots. There are all sorts of different kinds of Scratch-Off tickets offered by the New York Lottery.
While looking at the latest weekly roundup for grand prizes, we counted 59 different tickets that have their grand prizes still on the market. The report was last updated on June 26th 2023, as we publish this article.
5 Tips to Increase Your Chances of Winning the Lottery
While lottery games are mostly about luck, there are a few things you can do to increase your chances of winning!
How To Protect Yourself And Your Money If You Win The Lottery
Whether you've recently won the lottery (or are planning to!), there are some things you should do right away to protect not only yourself but also your money.
Check Out the Frivolous Things People Say They'd Spend Money on if They Won the Lottery
We asked people what frivolous thing they'd spend money on if they won the lottery (after all bills and such are paid, obviously) and their answers didn't disappoint!