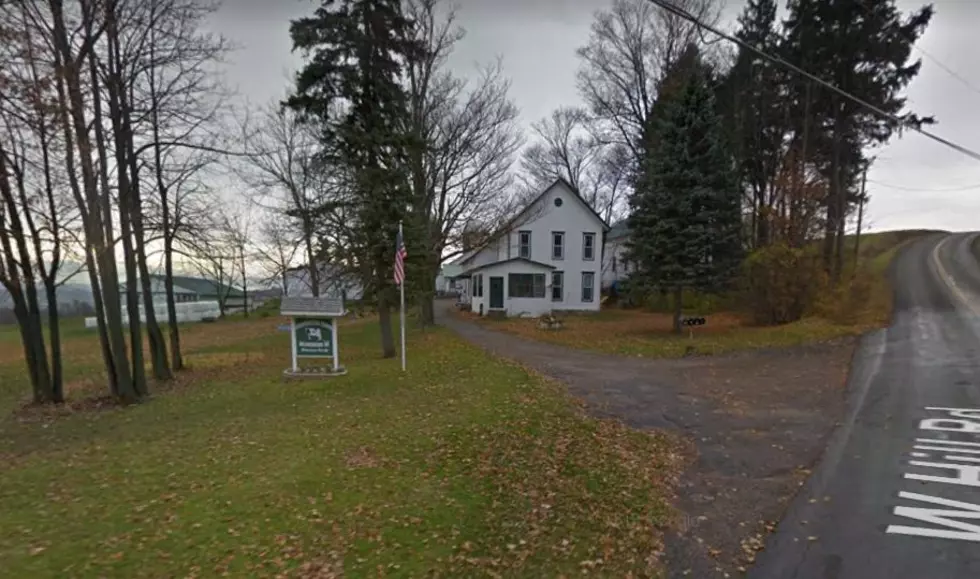 Meet a Central New York Farmer – Grandview Farm in Deansboro
Google Street View
Nothing says generational farming like living in your grandparents original home, unless it would be being part of farm first established in 1916. Chris Steinmann, his wife, and two children reside in the Grandview Farm's location at 6650 West Hill road outside of Deansboro. Judging from the photos, I'm guessing the name comes from the spectacular surroundings of hills and valleys.
Chris and his father, Ron run the small dairy farm recognized for consistently producing high quality milk. They have been honored with the Super Milk Award which not only acknowledges the milk quality, but also the overall farm operation.
More than farming runs through the Steinmann's veins. Chris also followed his father's footsteps, becoming a 2nd generation Fire Chief with the Deansboro Fire Department. While farming and fighting fires would be enough to fill anyone's plate, Chris goes even one more step, driving a bus for Waterville Central Schools.
His passion runs just as deep when it comes to getting the kids to and from school. Chris once taught himself Spanish so he could communicate with a new student  struggling to learn English. Where do we start to say thank you?
Chris, thanks to you and your family for producing a superior product during such a "not-so superior" time in farming. Thanks for protecting neighbors and running toward danger when most head the other way. And thanks for keeping our kids safe and making sure everyone feels like they fit in.
Chris Steinmann Grandview Farm in Deansboro
Grandview Farm in Deansboro
Grandview Farm in Deansboro
Want to take your support of Central New York farmers to the next level? The Save Our Farms, Save Our Food campaign with Cornell Cooperative Extension of Oneida County is offering a custom designed T-Shirt supporting farmers with any $25 donation. Get more info and order yours at CCEOneida.com
MORE TO EXPLORE: See the the COVID-19 stimulus bill broken down by the numbers