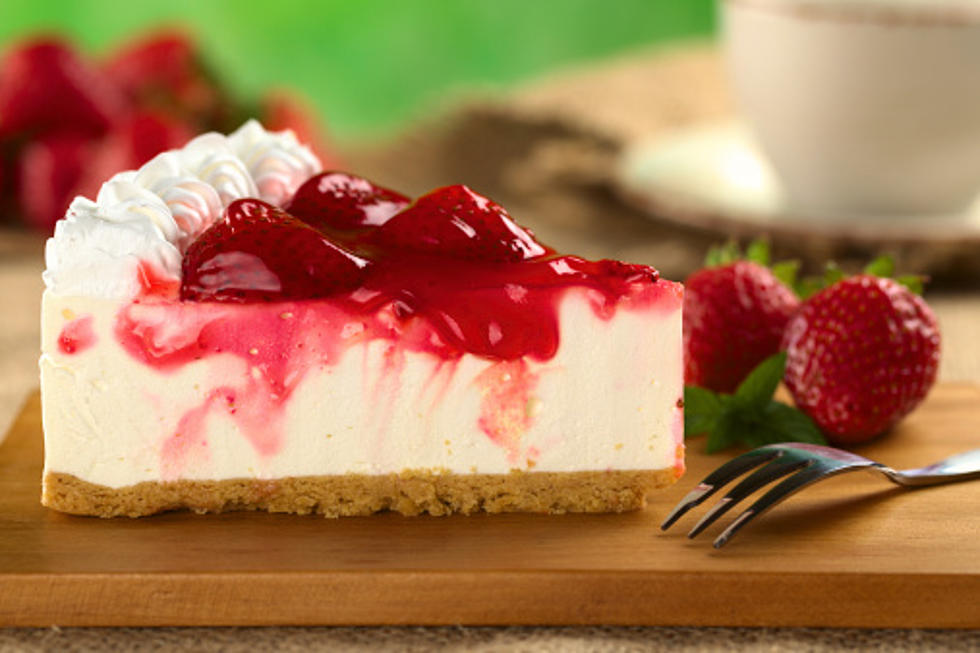 Is This Manny's Cheesecake Recipe The Real Deal?
Ildiko Papp/ThinkStock/TSM
Are you craving some Manny's Cheesecake? Of course with the restaurant now the home to a parking lot, your only option is to make the recipe at home. Is this recipe close to the original? 
Whats Cookin Italian Style Cuisine bloggers published this recipe back in 2013. The author was a native to our area, and remembers eating this recipe as a kid. She writes: "I loved Manny's from Upstate Utica, New York, I was given this copycat version of a this long ago famous pastry shops recipe."
So is the recipe legit? Here's a quick look at PART of the recipe:
Copycat Manny's Cheesecake Recipe:

1 pound of fresh strawberries hulled and washed set aside
1 recipe of glaze or use jar strawberry ice cream topping or use strawberry jelly ( glaze recipe to follow below)

In a large bowl using an industrial size mixer beat together:

4- 8 ounce packages softened cream cheese or at room temperature
1 cup white granulated sugar
Beat together until light and fluffy, around 5 minutes.

Add 5 eggs one at a time into the cheese mixture and 1/4 cup sour cream. Beat for 4 more minutes using the electric mixer.

Stir in 1 teaspoon lemon juice and 2 teaspoons pure vanilla extract.

Pour into your parchment lined prepared pan.

Place a separate pan with water in it to prevent cracking see tips below on the bottom rack.

Bake on 325 degree preheated oven. Do not open oven door while cooking. Bake for 1 hour and 10 minutes or until middle is set but still will move in the center that's normal."
You can find the full instructions, and the glaze recipe HERE.
The real question: Is this the real recipe? Or, is it a close to the original as you're going to get recipe?
---
BONUS VIDEO- See How Fresh Your Eggs Really Are