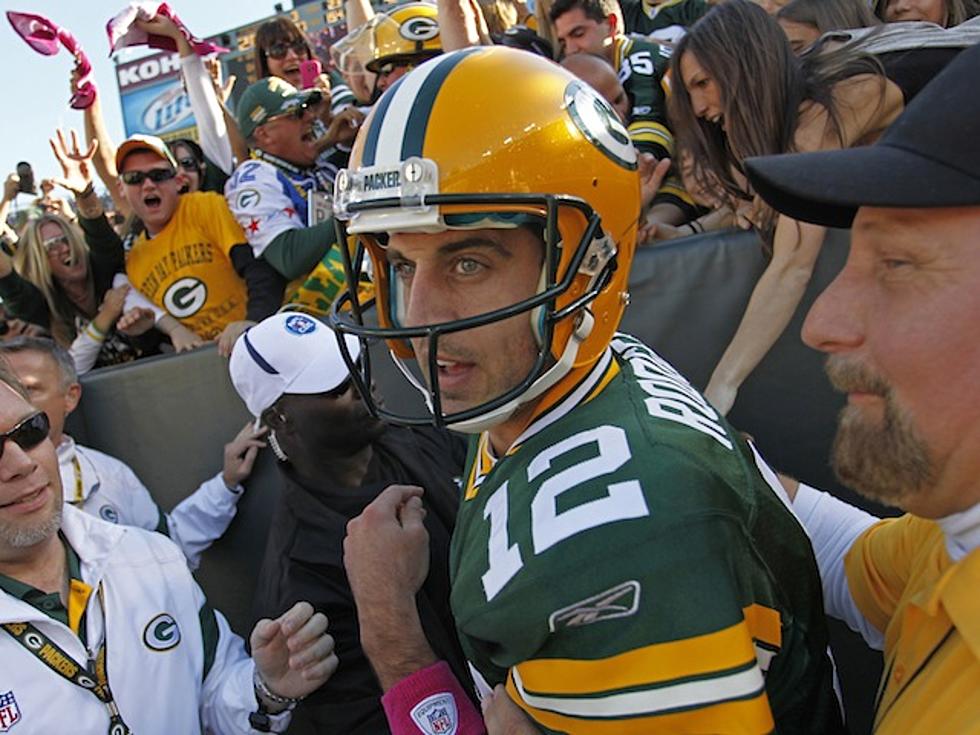 Your First Look At Aaron Rodgers In New York Colors
Getty Images
It's all happening.
Aaron Rodgers is bringing his quarterbacking talents to New York.
The longtime Green Bay Packer has decided to pack up and head for greener pastures.
Rodgers began his career with the Green Bay Packers in 2005. He was the 24th pick overall in the 2005 NFL Draft after being passed over by the San Francisco 49ers. He spent his first three years as back up to Brett Farve. When Farve announced his retirement in 2008 and then promptly unretired, he was traded, in a piece of eerie foreshadowing, to the New York Jets. This propelled Rodgers to the starting quarterback position.
Bringing us to the present, the deal was finalized this past Monday to trade Rodgers for a boatload of draft picks. It would seem Green Bay is investing in their future while the Jets are investing in their present.
But these are the moments that make being a fan exciting. Is this a new life for the New York Jets? Is it the end of the road for a once great player, or a revitalization of a career that has been winding down? As we watch this year, these questions will be answered.
Ten Incredible Photos from the NFL Career of Antonio Brown
Check out these ten incredible photos from a decade-plus in the NFL for wide receiver, Antonio Brown.
NFL Players, Coaches Rally Around Buffalo's Damar Hamlin in Emotional Weekend
In the first NFL game action since Damar Hamlin went into cardiac arrest, players and coaches leaguewide donned t-shirts to show support for the Buffalo player.
Will Josh Allen Be The New Logo For The NFL?
After noticing the change to the NFLtwitter page, Bills Mafia jumped on Facebook to talk through the possibility of Josh Allen's iconic jump becoming the new logo for the sport.