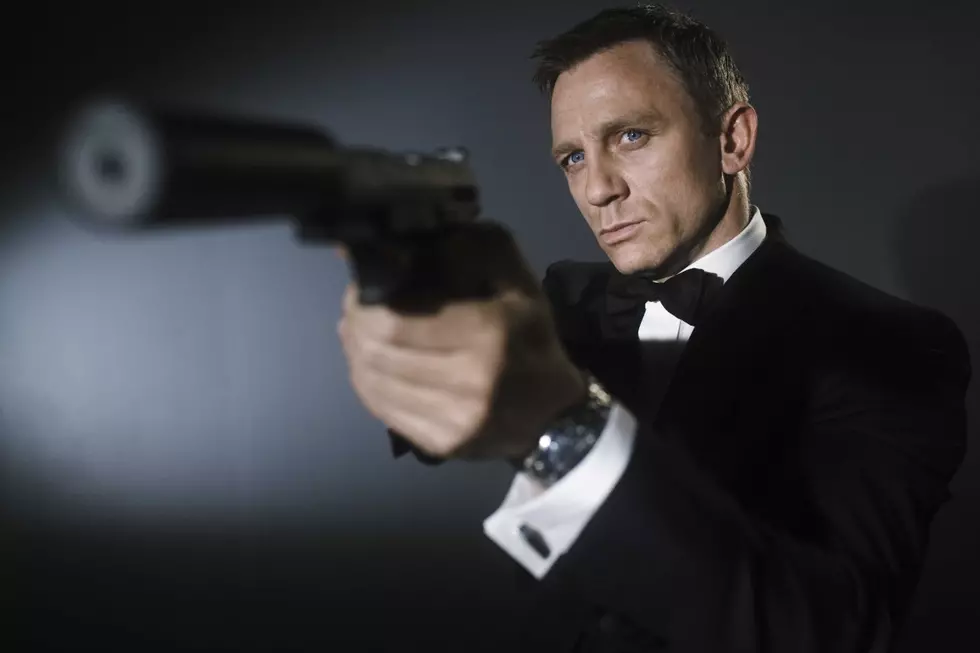 3 Months Left To Check Out 007's Favorites Toys in Saratoga Springs
Metro-Goldwyn-Mayer
27 Movies and counting.
Spanning 7 decades.
Featuring a main character who's casting changes make international headlines.
All of this for a character created by a World War II Naval Intelligence Officer.
James Bond is an iconic character. Known for his array of weapons, women and cars.
I can't hook you up with any of his neat gadgets, and last I checked, I do not have Ursula Andress or Famke Janssen's phone numbers so you may be out of luck there. But the cars? That we can handle.
The Saratoga Automobile Museum in Saratoga Springs is running the Bond In Motion exhibit. There you will find a collection a screen used Bond Vehicles.
Love Aston Martins? How about the 1964 DB5 used in Goldeneye? They got that one. The 1999 BMW Z8 from Tomorrow Never Comes? They have that one too. There is also the 1977 Lotus Esprit "Wet Nellie" from The Spy Who Loved Me and more to see.
They have a wide array of these iconic automobiles from the most well known spy in her majesty's secret service.
View this post on Instagram
The exhibit is running through November 2023 and is a very cool opportunity to be up close with not only cinema history, but really cool cars. And the currency of cool is never out of style, just like James Bond.
The Fast 5 - Five of the Fastest Cars In the World
As of 2020 these cars were considered some of the fastest production cars in the world.
Cars And Coffee Car Show
Every month car lovers unite at the Cars and Coffee event at Wimbledon Lanes in West Seneca.
12 Stunning Southern Tier Vintage Cars You Can Find On Facebook Marketplace
Rev up your engines! There's a pretty heft selection of vintage cars for sale on Facebook Marketplace in the Southern Tier and surrounding area. Take a look!