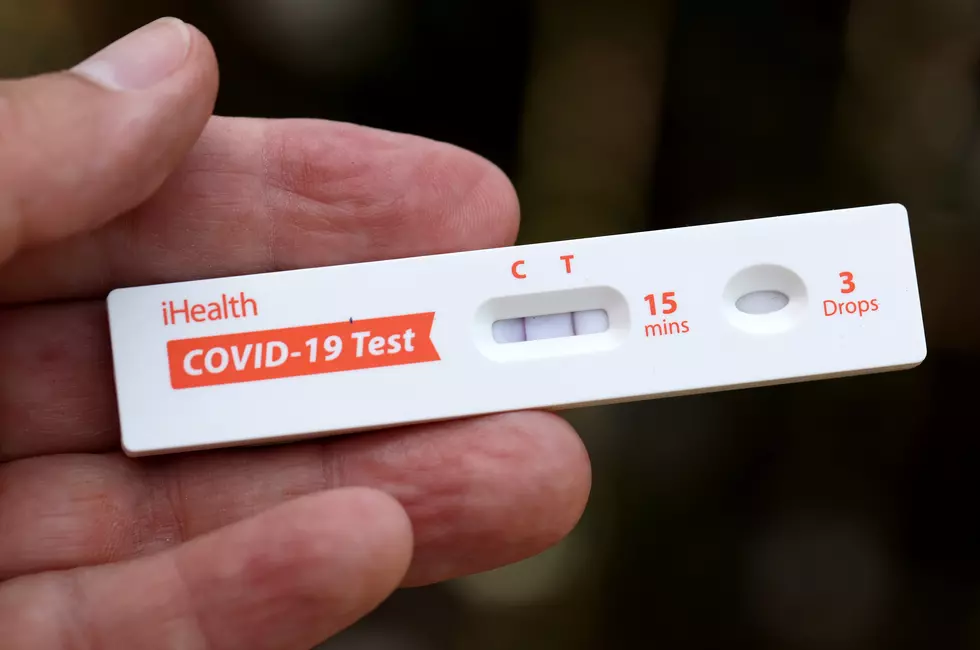 Here We Go Again: COVID-19 Cases on the Rise in NY
Getty Images
Turns out that nasty summer cold you caught might have actually been COVID-19.
Health officials are raising alarm that another coronavirus resurgence is potentially happening in our state.
You might be wondering: How they know this?
True, the Centers for Disease Control and Prevention no longer tracks positivity percentage rates because the federal public health emergency ended, but that doesn't mean there aren't other ways to measure data.
Health officials are still testing wastewater and monitoring COVID-related hospital visits. Unfortunately, both are showing the numbers are climbing.
What the data shows
Looking at New York City, which was once the epicenter of the pandemic, the number of daily cases are on the upswing.
The NYC Department of Health found the Big Apple is averaging 363 new cases per day. Of that number, the city is seeing roughly 24 daily hospitalizations.
While that might not seem like a lot, health officials say this shows that rates are no longer declining.
The rise in ER visits is paired with a rising number of wastewater treatment plants measuring "high" detection of the novel coronavirus in their samples.
Health officials hail wastewater tracking as a solid early detection tool. It can help pinpoint how many people are shedding the virus by checking for traces of it in sewage from buildings and households.
According to the NYS Wastewater Surveillance Network dashboard, there are currently four sites measuring a "low" detection level while 48 sites are measuring "moderate" levels.
There are 18 sites that have a "high" detection rate of 75 to 100 percent in their most recent samples, which is roughly 10 percent of the state.
Several Central NY plants recorded high detection levels, including Cobleskill, Dansville, Walton, Newark, and the Catharine Valley Treatment Plant in Burdett. In all, the most recent data showed a 260-percent rise in these numbers.
Thirty-one areas registered a detection rate between 50 to 75 percent in their samples, with those in Central New York being the East Oneida Lake Treatment Plant, Oneonta, Ithaca and Lakeville. The category change for this level has risen by 210 percent.
There was also a 131 percent rise in treatment plants registering a high 25 to 50 percent COVID-19 detection level in their samples. In all, 37 plants or 26 percent in all wastewater sites reached this level.
Central NY locations include Cortland, Sherrill, Fulton, Waterloo and Oswego.
What does this mean?
According to the NY Department of Health, the state is close to registering 1,000 new coronavirus cases a day.
Health officials are bracing for a potential new surge in COVID-19 cases and hospitalizations. However, they aren't panicking yet because the threat remains a probability and not a certainty at this time.
Health officials say the best way to keep another surge at bay is to mask up when you're feeling unwell and to ensure your vaccinations are up to date.
These experts also urge residents to be mindful of the activities they are going to take part in and to weigh the risks if it includes being in close proximity to strangers in enclosed spaces.
In all, health officials believe we will not experience a rise in deaths or serious infections as prior surges. They are heartened that more people are vaccinated than previous years and that there are more treatments available to combat infections - like Paxlovid and remdesivir.
In all, it's encouraged to be mindful that we could see a rise in cases and to take preventative measures to protect you and your family's health.
Oh, and to make sure you test yourself when you start feeling under the weather.
Rules You Must Now Follow in New York If Exposed To COVID Or Symptoms
New rules: What you must do in New York if you have COVID, COVID symptoms, or are exposed to the virus.