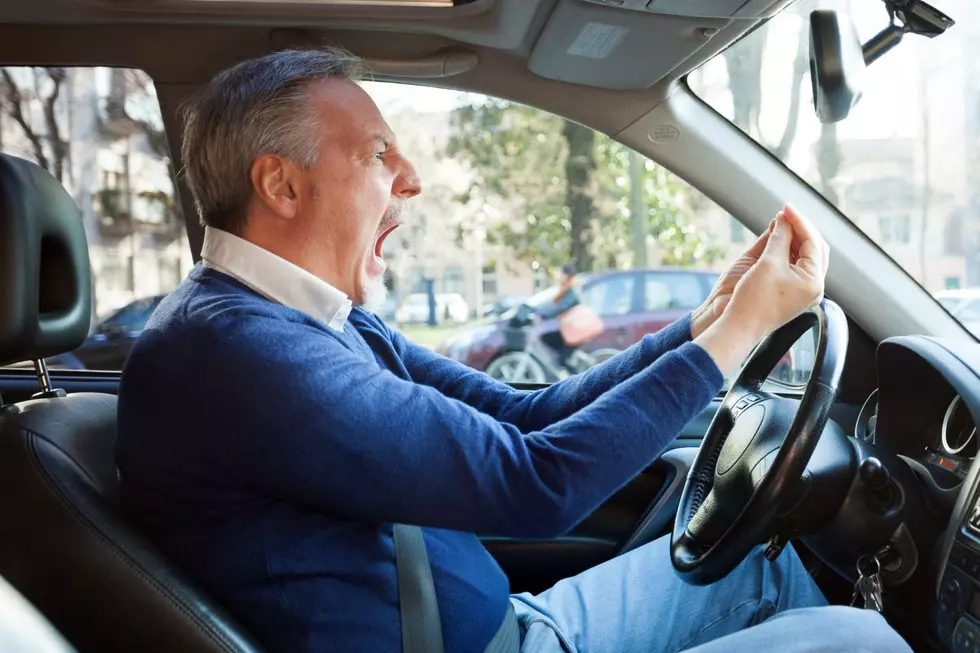 Buckle Up! Americans Say New York Drivers Are Among Worst in Nation
Canva
All that horn-honking and aggressive lane changing has finally caught up with us.

New York, we have a problem. We've been accused of having some of the most incompetent drivers in the nation.
And we only have our bad habits to blame.
Only two other states fared worse than us in a new national survey: California and Alabama. If it helps, we also tied with Arizona in third place.
Bad reputation
The people who helped develop this latest poll were those who regularly take long road trips.
Gunther VW Delray felt basing their findings off statistics alone wouldn't paint the most honest picture, so they consulted those who've been deep in the trenches:
These are people who have journeyed across multiple states, experienced varied driving cultures, and encountered countless drivers in a myriad of situations, and have tons of jaw-dropping tales to share.
The road trippers were asked to rate the overall driving capabilities of the drivers they encountered in every state and rank them on a scale of one to 10, with 10 being the best.
New York scored an embarrassing 6.1, which just tacks onto our reputation that we are a state made up of crap-tastic drivers.
As for the state with the best overall score, that would be Nevada with an impressive rating of 7.5 out of 10.
Obviously, NY scored below the national average
It's said driving in New York is not for the faint of heart or stomach. We are stereotyped as having a need for speed and being aggressive as we possibly can once our tires hit the pavement.
Road trippers claimed drivers of the Empire State exhibited "a level of audacity that can be bewildering to the uninitiated."
These surveyors said they suffered through too much horn-honking, cars suddenly switching lanes without signaling, aggressive parking and more.
While these out-of-state visitors had plenty to say about the condition of New York City's traffic, they did send some love to our upstate neigbors:
Venture upstate, and while things might seem calmer, there's still the occasional speedster navigating the winding roads with a bit too much confidence.
As an interloper who had to battle through traffic in the Big Apple and Central NY, I agree drivers here aren't as wired.
But that doesn't mean I haven't encountered my fair share of driving school dropouts in the Utica-Rome area.
I can confidently say drivers here hate stopping for red lights, will bang a U-turn wherever they please, have an extreme penchant for tailgating at high speeds, and will illegally pass you in the craziest places.
This is coming from someone who spent years driving in  Massachusetts and learned to drive in Connecticut. While both states also have a reputation for having terrible drivers, Central New York drivers are a totally different species.
Explore the interactive map below to find out how other states ranked in this new roundup.

Created by Gunther-Kia • Viewlarger version
Worst Towns For Traffic Tickets in New York State
The top five worst towns in New York State for traffic tickets.
Worst Traffic Lights In Western New York
These traffic lights are the worst, for drivers and pedestrians. Can you think of any others?
10 Most Common Traffic Violations In New York State
Traffic tickets can be annoying. Also, keep in mind that traffic tickets can carry fines and points on your driving record. Here's a look at the 10 most common traffic violations in all of New York State thanks to
CDH Law PLLC
.