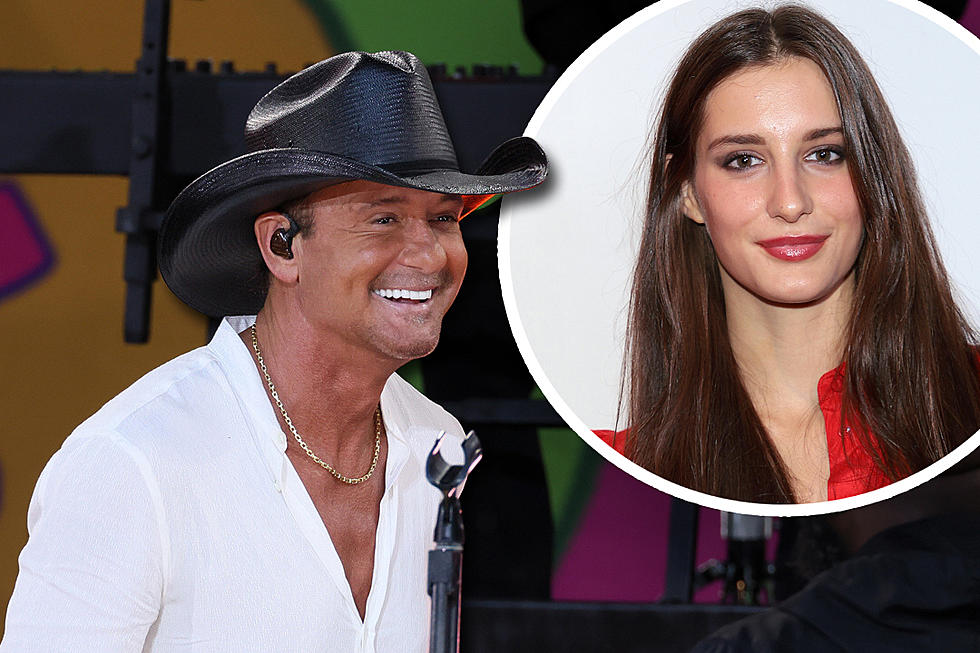 Who Knew Tim McGraw's Daughter Could Do This!
Getty Images
Tim McGraw's youngest daughter Audrey likes to cover country classics on social media, often putting a moody spin on well-known songs. She did it again earlier this month, but there's a twist.
Watch to the end of Audrey's cover of Tammy Wynette's "Stand by Your Man." The first minute of her piano-led performance is beautiful, but on brand. It's the last line of her chorus that left our arm hair standing up like it was frozen.
Related: Tim McGraw and His Daughters Shine on ACM Honors Red Carpet
"Stand by Your Man" is Wynette's signature song, reaching No. 1 after its release in 1968. Earlier this year, Audrey McGraw covered "Beneath Still Waters" by George Jones (later Emmylou Harris), and a scan of her socials finds a great Bob Dylan cover, as well.
Her mom is Faith Hill, so maybe fans should have assumed she can sustain a note with the kind of power she shows during this recording. Still, the response was shock and awe.
"Raw talent right there," @helengspittle74 says. "Absolutely stunning voice, just like your momma."
"Good God girl, you sound like your momma ... definitely got her pipes!! Love it," says @cynfran.
Audrey is the youngest of McGraw and Hill's three daughters. She's believed to be studying acting, but those who keep up with her on social media know she also enjoys world travel. She also does some modeling.
All three McGraw girls have been known to sing, but only middle daughter Gracie has joined either of their parents on a record. In 2015 she sang on "Here Tonight" on her dad's Damn Country Music album.
PICTURES: See Tim McGraw, Faith Hill + Their Daughters at the 2023 ACM Honors
Tim McGraw
,
Faith Hill
and two of their three daughters attended the ACM Honors in Nashville on Wednesday night, and they were dressed in matching outfits that were a real standout.
See Inside Tim McGraw + Faith Hill's Private Island Estate:
Tim McGraw
and
Faith Hill
's private island estate in the Bahamas has gone on the market, and it could be yours — that is, if you've got $35 million to spend. The couple bought an island in the Bahamas called L'île d'Anges in 2003, according to
Architectural Digest
, but they did not move into their home there until 2012.