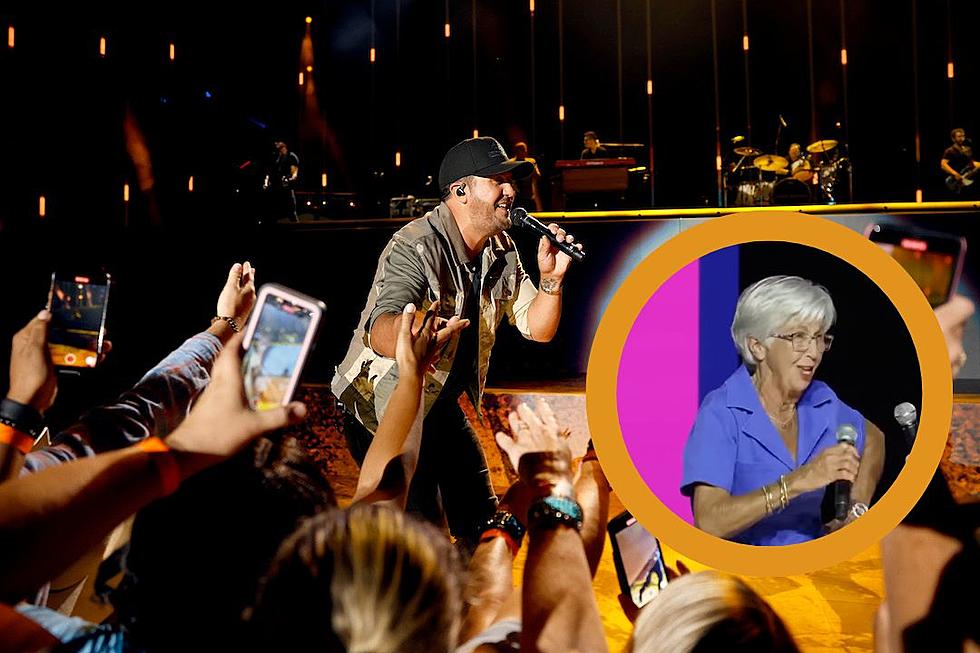 Luke Bryan's Mom Would Be Game for a Family-Themed Reality Show
Jason Kempin, Getty Images/YouTube
Would Luke Bryan and his family ever sign on for a reality show that lets fans inside their life at home? It's definitely a possibility — at least, if the singer's mom LeClaire has anything to say about it.
"Somewhere down the line, we probably would," LeClaire said during a special taping of the Got It From My Momma podcast at 2023 CMA Fest, when host Jennifer Vickery Smith asked her and Bryan's wife Caroline if they'd ever consider filming a show.
"Yeah. 'Cause we get along so good, and we just love being together. Why not do something fun?" LeClaire continues.
Still, the two women were quick to confirm that "nothing is in the works" — and furthermore, Caroline was a little less enthusiastic about putting their family life on television.
"Well, I don't know. We're just so super — when Luke's not on the road or doing his stuff, we're super private," she explains. "Everybody tells us, 'Man, y'all suck at Instagram,' because we don't constantly do those selfies ... that's kind of family time.
"So I don't know," Caroline goes on to say. "If we ever did something like that, it would be a big step that we're not totally comfortable with."
Caroline and LeClaire's responses were part of a 40-minute taping in front of a live audience. Press play on the video below to watch, with the topic of a reality TV show coming up at around the 18-minute mark.
Bryan, Caroline and LeClaire are all known for sharing glimpses into their wacky family life on their social media accounts. Early on in the live podcast taping, both Caroline and LeClaire assured fans that those antics aren't scripted or planned in advance — all the crazy moments and pranks are 100 percent real.
To give an example, Caroline tells a story about the very first time that she went home with Bryan to meet his family, back when she was just 19 years old.
"This is the absolute truth. Swear on my children," Caroline prefaces her story. "... He has a show in his hometown and he invites me. I'm like, 'Okay.' So he was busy all day, so I spent the day with her planting flowers, and she told me I ate all her cashews and she hoped I had a horrible stomachache."
Later that evening, before the show, Caroline was taking a shower when "the bathroom door swings open," the singer's wife continues. "And here she comes. This is the first time I've hung out with her. I'm like, 'Oh hey, what's up.' She starts talking and then she proceeds to sit on the toilet and tinkle. And that's, my mom is the complete opposite. I was like, 'What do I do? What do I do?' So I just kept going, and from then on, I've just kept going."
"Well, I had to tinkle," LeClaire shoots back. "We probably had one bathroom. So if you've gotta go, you've gotta go."
See Country Music's Best Love Stories: