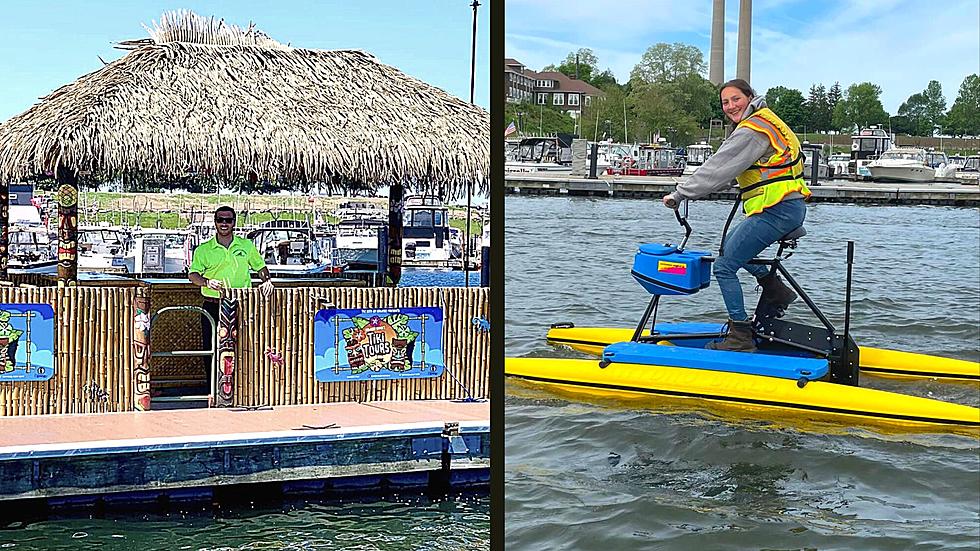 Hit Water on Hydro Bikes & Tiki Boats at One CNY Lake This Summer
Credit - Mayor Billy Barlow via Facebook
Hit the water on hydro bikes and tiki boats at one Central New York lake this summer.
Oswego Harbor features unique ways to enjoy a day on the water this season.
Hyrdo Bike
Who says you can't bike on the water? You can at Oswego Harbor on hydro bikes. They are available for rent at Wright's Landing Marina all summer long.
Sunset Tiki Tours
They may want to think about getting another Tiki boat for the Oswego Harbor. All the sunset tours for the season sold out in just 15 minutes.
Tours around the Oswego Harbor start on Saturday, July 1, and run Wednesday through Sunday until Labor Day. It must be one hell of a time. Last year's tours sold out in mere minutes as well.
Kayaks, Paddleboards & Peddle Boats
There are also kayaks, paddleboards and peddle boats available to rent for the day. Reservations are also now being accepted for the Breitbeck Park Fire Patios and the new Wright's Landing Marina that has equipped with grills, flexible seating, and access to restrooms.
Oswego Harbor Online Rentals
Check out all the available rentals and book online at rentals.oswergony.org.
21 Adventures You Need to Add to Your Summer Bucket List
18 Kid Friendly Day Trips to Fight Boredom This Summer in Central & Upstate New York
Now that school is out for the year it won't be long before the kids are bored. Here are 18 kid-friendly day trips to keep them entertained this summer.