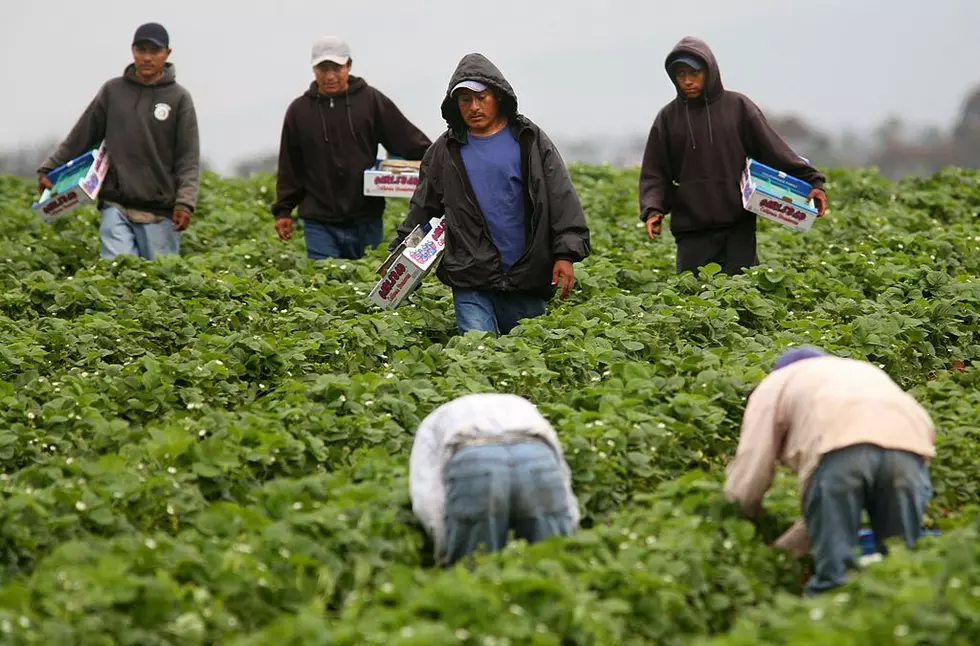 How Will COVID-19 Affect U-Pick Berry Season
Sandy Huffaker/Getty Images
Many people enjoy the U-Pick Berry season, the farmers who rely on the season for a living and customers who enjoy getting the freshest product possible by picking it themselves. So how will the current pandemic affect berry picking? Cornell's Small Farms Program has some suggestions.
Whether you're the farm owner or a customer who enjoys picking the freshest fruit possible, there are some simple guidelines to follow to protect everyone involved.
Develop and communicate to customers about new COVID-19 farm practices.
Eliminate any entertainment and picnicking activities to reduce congregating.
Provide additional hand washing and hand sanitizing stations
Post signs emphasizing physical distancing and hand sanitation.
Redesign customer flow to maintain physical distance.
Create separate areas for check-in, weighing, and payment.
Provide new containers
Wear masks or face coverings and gloves
Stay up-to-date on current state recommendations.
It's imperative for farm employees and customers to understand and follow safe guidelines. And as much as it may impact prices and profits, there may need to be additional staff hired to maintain safe COVID-19 practices
Customers also have responsibilities in maintaining safe practices.
Wearing face masks.
Maintaining social distancing
Not coming in large groups
Stay home if experiencing symptoms
No pets
Other suggestions include; setting appointments for picking to reduce crowding and  consider custom picking for consumer pickup. You can read more suggestions for best practices and design layouts on Cornell's website.