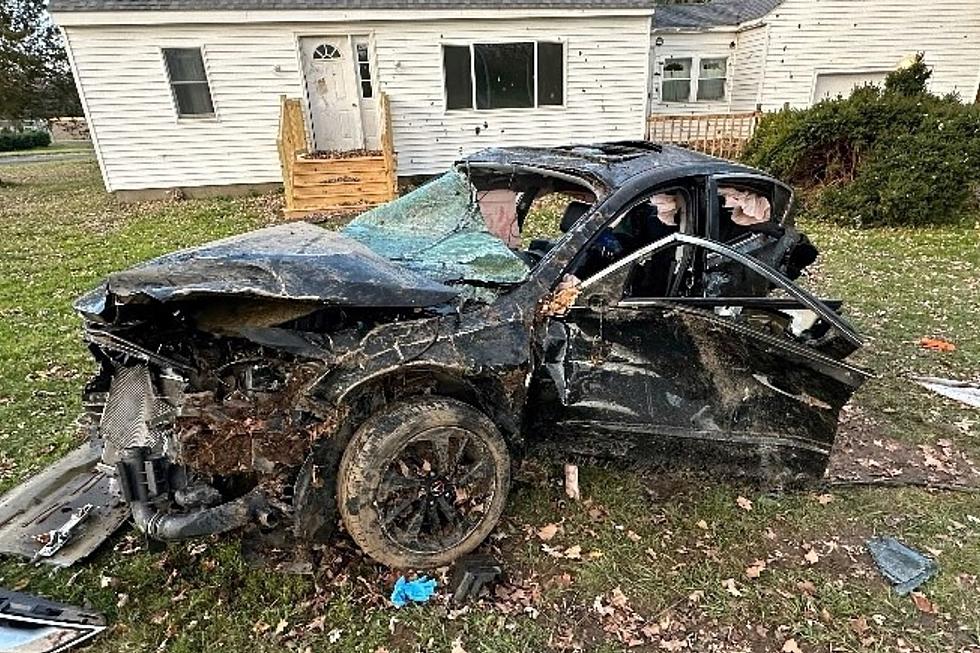 High Speed Chase Through Whitestown, New York Ends Tragically
Credit - NYSP
A high-speed chase through Central New York ended tragically.
New York State Police stopped a speeding vehicle on State Route 365 near Blackmans Corners Road in Verona. The driver was going 85 MPH in a 55 MPH zone.
Driver Takes Off
The driver, 24-year-old Howard Griswold Jr. of Utica, rolled up his window and drove off at a high rate of speed while Troopers were interviewing him.
Troopers chased the driver east on State Route 365 and then onto Lamphear Road. Griswold drove through a red light at the intersection of State Route 233 and continued onto Rome-Oriskany Road until making a right turn onto Monument Road. He continued driving south on Monument Road until taking another right turn onto Sutliff Road and traveling west at a high rate of speed.
Troopers lost sight of the vehicle for a while but found it on the front lawn of a home on State Route 233 where Griswold had crashed into a tree.
Passenger Killed
Griswold was taken to Rome Health Hospital and transferred to Upstate University Hospital in Syracuse. He is suffering from severe internal injuries.
A passenger in the vehicle, 22-year-old Shana Reahoo Chourb from Utica, was also taken to Rome Health Hospital where she was pronounced deceased.
The New York State Attorney General's Office is investigating the incident with the New York State Police and the Oneida County District Attorney's office.
You'll Most Likely Get Pulled Over HERE In Central New York For Speeding
Gallery Credit: Kaylin
Wild Rome Crash Throws Telephone Pole 100 Feet, Landing Inches From Boy's Bedroom
A little boy is lucky to be alive after a wild crash near Rome caused a telephone pole to land inches from his bedroom.
Gallery Credit: Credit - Polly McAdams