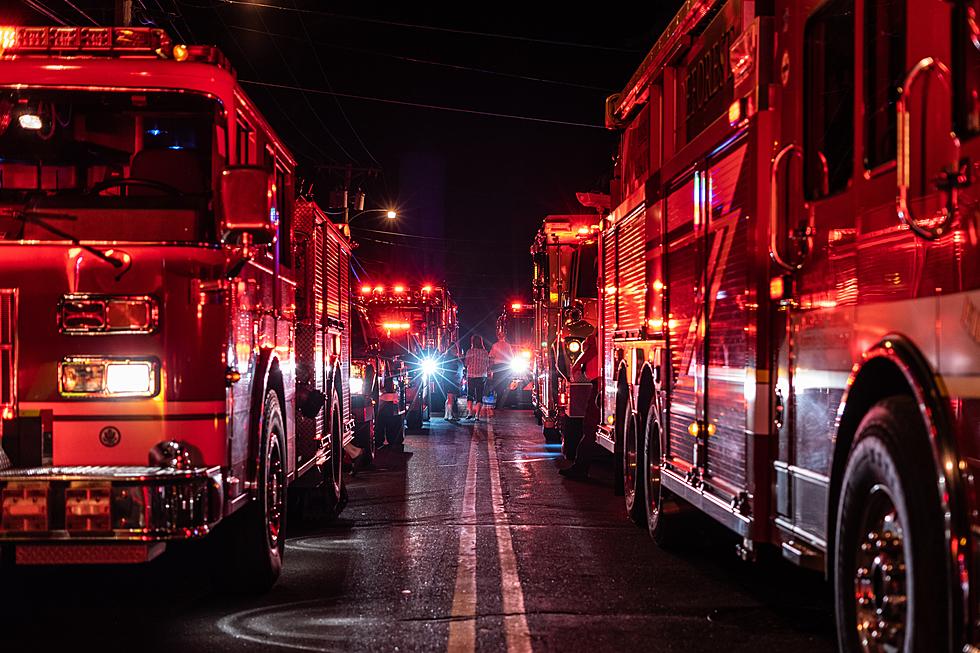 Hearing Sirens? It Could Be The NHFD Fire Truck Spectacular
Photo by Connor Betts on Unsplash
COVID robbed the community of the annual fire truck event last year, but it's a go this year, says the New Hartford Fire Department. Get ready for some family-friendly fun at the New Hartford Shopping Center.
We don't have to worry about the weather for once because this event is rain or shine.  Grab the kids and join us on Thursday, July 15, 2021, from 6 till 9 pm. Admission is free, but you are encouraged to bring a nonperishable food item to help Feed Our Vets.
Fire Departments from all over Oneida, Herkimer, and Madison Counties will be on hand to show off their shined-up rigs. Some will be old, some will be new, and all will be very well cared for.
One of the most exciting events of the night is the life Net Helicopter landing. There's no word on if that is part of the show this year, but we did find some footage from 2014 to share.
It's not unusual for 4 to 5 thousand people to attend the fire truck show. It's a great way to get an up-close check out what volunteers and paid firefighters work with.
This is also a great time to talk with firefighters, especially if you're considering volunteering. Volunteers are desperately needed at all firehouses across Central New York and are at an all-time low.
Kids will enjoy getting inside the rigs and trying on some gear. There are usually some contests between the firefighters, and the public can vote for their favorite fire apparatus.
So while the kids are having a blast and dreaming of becoming a firefighter, the volunteers are networking and getting to know their comrades. It's a win-win for all.
11 People Including Rangers, Climbers and a Helicopter Needed to Rescue Hiker
injured climber rescued by New York Forest Rangers, Assistants and Volunteer Climbers
LOOK: Exclusive Photos After EF-1 Tornado Blows Through Westernville NY
On July 8, 2021, a
tornado touched down
at Woods Valley Ski Area and then twisted its way northeast into downtown Westernville. The tornado caused considerable damage along Main Street. Roofs were blown off houses, trees were uprooted, there were downed powerlines and they were without power for days. Thankfully there were no fatalities. Here we have exclusive photos that show the scary strength of the storm.
Wild Rome Crash Throws Telephone Pole 100 Feet, Landing Inches From Boy's Bedroom
A little boy is lucky to be alive after a wild crash near Rome caused a telephone pole to land inches from his bedroom.
Dog Survives Fall Into Letchworth State Park Gorge
Devastating Flooding in CNY in 2017
See devastating flooding around Central New York in 2017