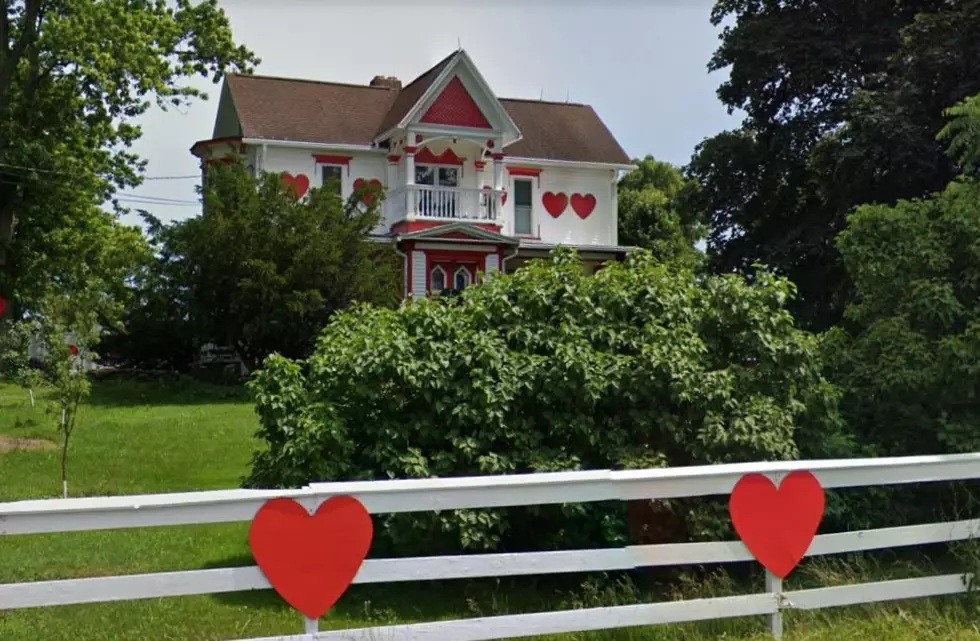 Have You Seen The House Of Hearts In Chili New York
Photo via Google Maps/Google Earth
One home in Western New York celebrates love year round. Have you seen the House Of Hearts located on Scottsville Road in Chili, New York?
This home first peaked our interest from a Facebook post from John Kucko who took some amazing photos:
WHERE TO FIND IT
ADDRESS- 2340 Scottsville Rd (NY-383) at the corner of Milewood Road. This home is north of Scottsville in the town of Chili.
HISTORY OF THE HEARTS
So what exactly is this home? Meet Nancy B.B. Meyer. Meyer's hearts on the home are a tribute to her work: animals.
Meyer has been adopting and helping to place animals from shelters for over 30 years. From dogs and cats to snakes, goats and pigs, Meyer has been able to find a home for every animal brought to her attention. And she's never given up on an animal because it's old or sick or has been abused. Those are precisely the animals that Meyer feels deserve extra human compassion."
According to West Side News NY, Meyer works out of her home. This home is a big old Victorian farmhouse from 1819 decorated with big red hearts inside and out. It goes by many names also including the "Cupid House" by some of the neighbors. Meyer said the growing number of hearts stemmed from the reaction to the first heart she nailed up outside.
"I had just finished hanging it up when an older woman pulled up and told me how beautiful it was," Meyer said. "So I hung up more." Many people have let Meyer know that her Cupid House gives them a lift as they drive by. Giving people and animals a lift is what makes Meyer tick.""
Once again, the home is located at 2340 Scottsville Road. If you plan to drive by, please be very respectful to the owner and home.
The 100 Best Places to Live on the East Coast