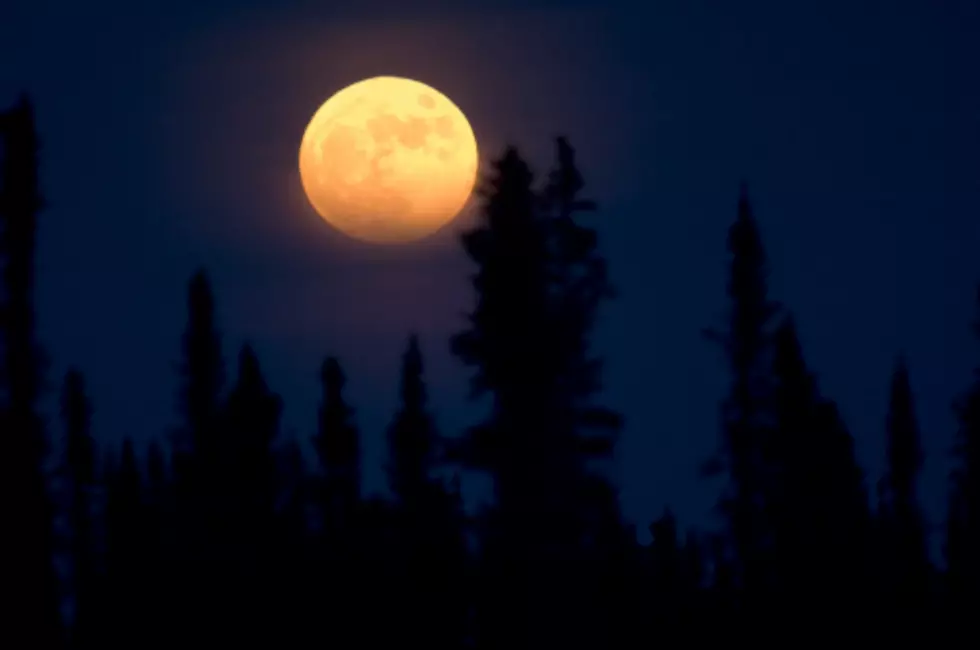 Harvest Moon Shines Bright This Weekend
Getty Images/National Geographic
A moon by any other name would shine as bright. The harvest moon goes by many names around the world, but no matter what you call it, the night sky lights up this weekend.
Known as the harvest moon by most in the U.S., it occurs with the full moon closest to the Autumn Equinox. Basically the moon rises at nearly the same time 3 days-in-a-row. The name comes from the full moon coinciding with harvest time for farmers enabling them to work late into the night.
According to the brainiacs at NASA, it's also known as:
Fruit Moon
Barley Moon
Corn Moon
Mid-Autumn Festival Moon
Chuseok Moon
Modhu Purnima
Binara Pura Pasalosvaka Poya
Officially, the full moon will arrive at 12:33 this Saturday morning (9/14/19). Here are more Harvest Moon facts from NASA.