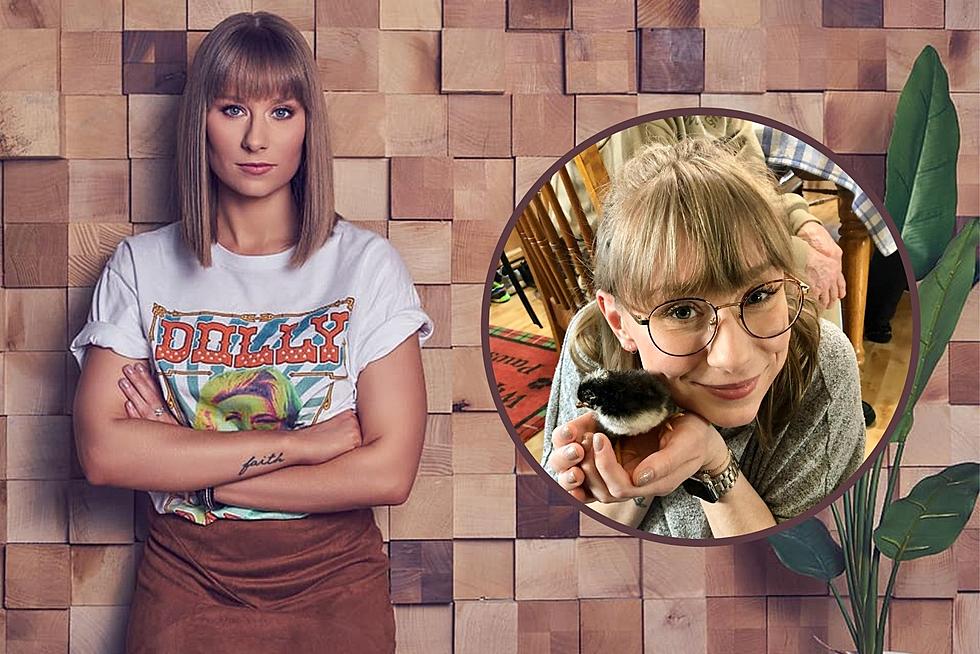 Get To Know Our Frog Fest 34 Opener From Nashville With Upstate NY Roots
Alyssa Trahan via Facebook
You don't want to miss one of our Frog Fest 34 openers who's coming from Nashville, but calls Upstate New York her home.
Alyssa Trahan is one the featured openers for Russell Dickerson this year at the Herkimer County Fair Grounds, presented by Curtis Lumber. There's a lot to love about Alyssa, so let's get to know a little more about her.
Local Roots
Frog Fest 34 is proud to have an opener born and raised in New York. A native of East Rochester, she grew up writing her own music and playing at every local venue she could get into.
By 2016, she decided to further her career and make the big move to Nashville. Her hard work and dedication paid off, landing her first publishing deal in January 2018. She's now back home, opening for Frog Fest 34, ready to put on a performance of a lifetime.
A Jill-Of-All-Trades
Alyssa Trahan is so much more than just a singer. She's a songwriter, multi-instrumentalist, producer, and many would say "the real deal". She has the true New York spirit and ability to get any job done by herself.
When it comes instruments, Alyssa can play just about every one of them. Most of her music actually includes her playing every instrument in the song. With a degree in Audio Engineering, she has easily produced countless tracks for herself and other artists around the world.
Ongoing Success
Prior to the pandemic in 2020, Alyssa was on fire when it came to live performances. She played over 100 shows a year, opening for some major country artists. Names you know like Charlie Daniels, Tanya Tucker, Josh Turner, Rodney Atkins, Lee Greenwood and SO MANY more.
The pandemic didn't slow her down either. She released a full-length album called "Baby Blues & Stilettos" which came out #9 on the iTunes Country Album Chart. Not only that, but it hit over 300-thousand streams in it's first week. Speaking of doing it all, she produced the album all by herself and played over 90% of the instruments on the record.
Where Else You've Seen Her
Alyssa's talents don't stop in the studio. She also has multiple film and commercial appearances to add to her resume. You may have also heard her music featured on TV shows like The Jimmy Kimmel Show and "The Young and the Restless".
Alyssa Trahan is certainly a hometown hero and we are honored to have her back as an opener for Frog Fest 34. Be sure to get your tickets now and get ready for her jaw dropping performance.
TICKETS
$30 in advance
$40 at the gate
Kids 10 and under FREE with General Admission
Gates at the Herkimer County Fairgrounds will open at 11:30 AM on Saturday, June 17 for FrogFest 34, presented by Curtis Lumber.
Alyssa Trahan FrogFest 33
Alyssa Trahan brought her fun energy and style to FrogFest 33 stage. See photos of her performance here at the Herkimer County Fairgrounds.
Looking Back at More Than Three Decades of FrogFest Concerts
FrogFest started on a slab of concrete over three decades ago. It's grown into an all-day festival with top-notch Nashville talent. Take a look back at FrogFest concerts in Central New York.
FrogFest 33 Headliner Dylan Scott "Hooked" The FrogFest Crowd
Performing his two top #1 singles, "My Girl" and "Nobody", as well as "Hooked", see photos from Dylan Scott's performance at FrogFest 33 at the Herkimer County Fairgrounds on Saturday, June 18th.
Did We Catch You at FrogFest 33?
FrogFest 33 started with clouds, sprinkling rain, and county music fans wrapped in blankets and hoodies while in their lawn chairs. The weather, however, did not stop the crowd from having a good time.
Gates at the Herkimer County Fairgrounds opened at 11:30 AM on Saturday, June 18 for FrogFest 33, presented by Curtis Lumber.
Also, keep scrolling to see who was able to meet FrogFest 33 headliner, Dylan Scott
Hometown County Star, Alexandria Corn Is Back for FrogFest 33
With a newly signed record deal,
Alexandria Corn
made it back home to perform in front of the crowd for FrogFest 33 at the Herkimer County Fairgrounds. The New Hartford, NY native brought her fun-loving enthusiasm to energize the crowd. See photos from her performance here: