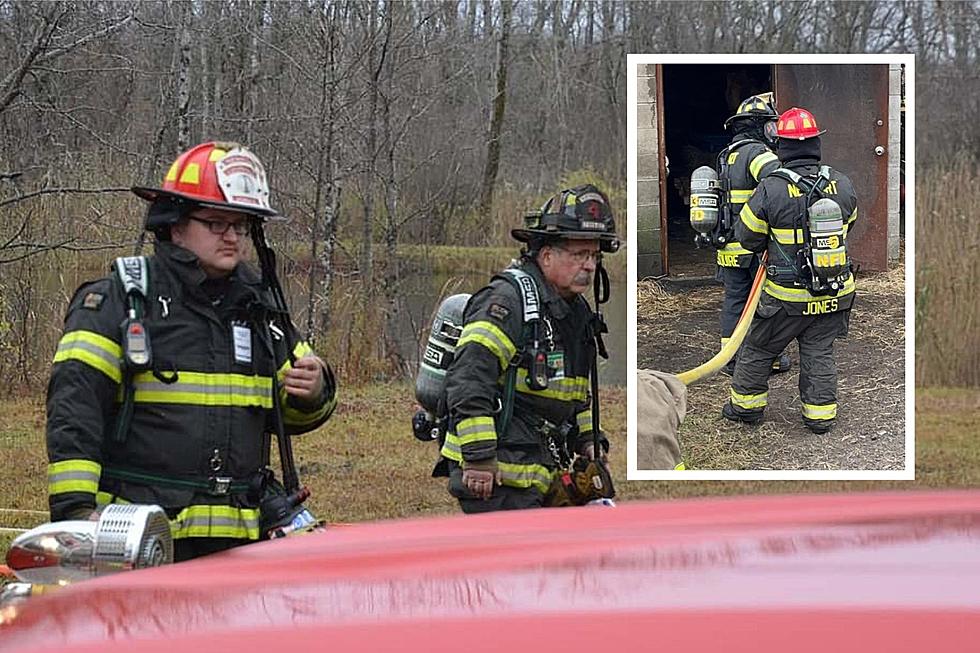 CNY Firefighter Proudly Serves Community, Following Father's Footsteps
Credit - Newport Fire Co. #4
Here's a first responder doing everything he can to serve his community, all while following in his father's footsteps.
Meet Eric Jones
It's always incredible to hear the stories of different firefighters across the state and what being a first responder means to them. Especially when they have family who served before them.
Eric is the Lieutenant of the Newport Fire Company, a position he's worked his way up to since he joined back when he was 16. He's the first one to arrive and the last to leave, always making sure everything is running right and back in service.
Who nominated Eric? That would be his father and Assistant Fire Chief, Dave Jones. He says not only did his son spend all his time growing up at the station, but he learned everything he could while he was there.
I couldn't be more proud to watch him come through the service and carry on the family name.
Thank you, Eric for everything you do. Your commitment to the community is not only an inspiration to everyone around you, but it has made your family prouder than ever.
Nominate a First Responder
Do you know a first responder that deserves to be recognized? Tell us about someone who should be honored in Central New York - a firefighter, police officer, EMT, forest ranger, paramedic, DEC officer, military, rescuer, front-line worker, or any other person first on the scene.
Include their name, a picture, and why they should be recognized during 'First Responder Friday." We'll honor one first responder every Friday and as a way to say thank you, we'll give them a Bundt cake from Nothing Bundt Cakes.
23 CNY School Mascots That Will Have to Change Name
There are several schools in Central New York that will be required to change their team logos and mascots after the state school board voted to eliminate Native American names.
44 of Biggest Earthquakes to Shake New York State
New York is no stranger to earthquakes. There have been 44 to hit the state with a magnitude of 3.0 or higher.
13 Worst Places to Live in New York State
From high crime and unemployment rates to a lack of entertainment, here are the 13 worst places to live in New York state, according to
Moneyinc.com
.
37 Heartwarming Acts of Kindness to Restore Your Faith in Humanity
Here are 35 heartwarming acts of kindness from Central New York angels that'll restore your faith in humanity.