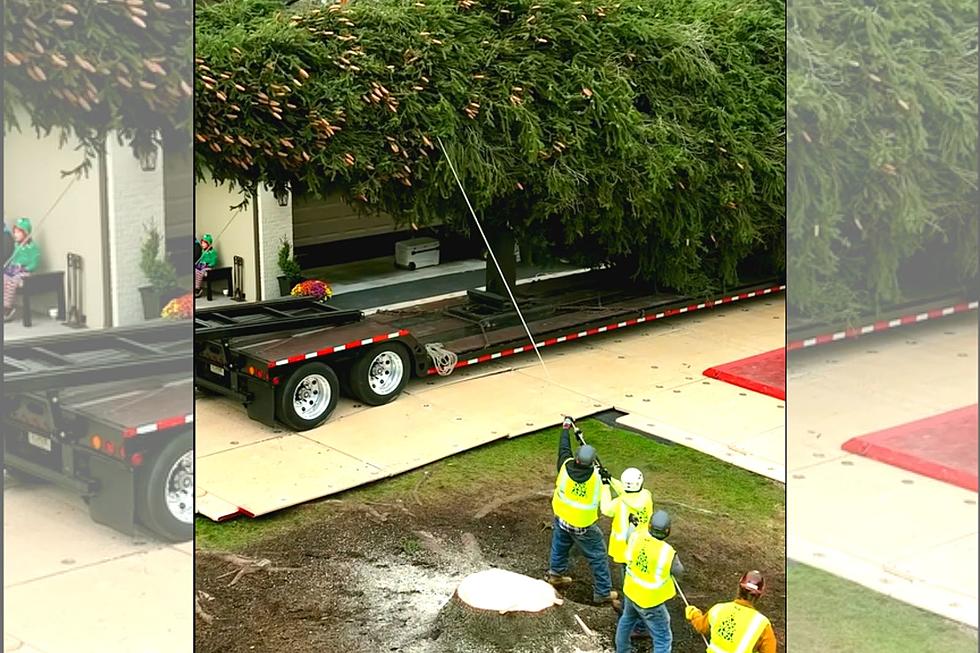 Famous Christmas Tree Makes Magical Trip to Rockefeller Center
Credit - Rockefeller Center/Facebook
Oh, Christmas tree. Oh, Christmas tree. How soon will you be in the city?
It's a big day! This year's famous Christmas tree is making its way from Vestal New York to Rockefeller Center in New York City. Crews have been busy all week preparing the tree for the big trip.
Vestal, New York Tree
This year the Rockefeller Christmas tree was chosen from Vestal, New York. The 80-foot Norway Spruce was planted at a home in Murray Hill over 50 years ago to provide privacy from the neighbors.
5 decades later its coming down.
Read More: 2023 Rockefeller Christmas Tree Chosen
Police Escort
Once the 12-ton tree is cut down and wrapped to protect the branches, it'll travel to New York City with an escort from the New York State Police.
Wrapped for Holidays
Once the tree arrives in New York City, it'll be wrapped in more than 50,000 multi-colored, and energy-saving LED lights. The tree will be topped with a 9-foot, 900-pound Swarovski star covered in 3 million crystals.
Read More: Christmas Miracle! Rockefeller Tree Goes From Sad to Spectacular
Live Tree Lighting
The official lighting will take place during "Christmas in Rockefeller Center" on NBC on November 29 at 8 PM. Kelly Clarkson will host the annual event.
To celebrate the Christmas Tree's arrival, Rockefeller Center invites guests of all ages to enjoy a day filled with live music and kid-friendly activities.
 Tree to Housing
After the holidays are over, the famous Rockefeller Center Christmas tree is milled into lumber and sent to Habitat for Humanity where it's used for affordable housing.
Read More: Where Does Rockefeller Tree Go After Christmas 
See the Tree in Person
You can see the 91st Rockefeller Center Christmas Tree in person. It'll be on display between West 49th and 50th Streets and Fifth and Sixth Avenues and will be lit daily from 6 AM to 12 AM and 24 hours on Christmas Day.
10 Years of Christmas Trees in Rockefeller Center
Check out more than a decade of Christmas trees in Rockefeller Center.
Gallery Credit: Credit - Polly McAdams
11 Christmas Towns in New York to Get You in the Holiday Spirit
New York City may be home to the Rockefeller Christmas tree but there are several small towns and villages that will get you in the holiday spirit with all the hustle and bustle of the Big Apple.
Gallery Credit: Credit - Polly McAdams
Longest Christmas Lights Display in the World a Short Drive from CNY
Millions travel to Niagara Falls for the Winter Festival of Lights to see the more than 3 million lights and spectacular fireworks displays that run from November 18, 2023, through January 7, 2024.
Gallery Credit: Credit - Polly McAdams