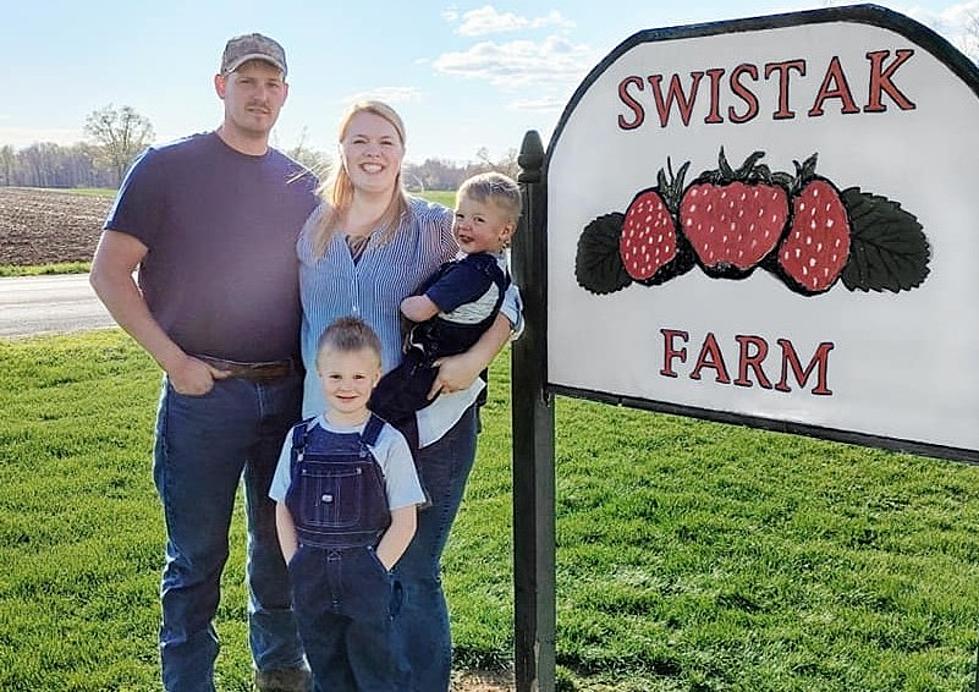 Fairy Tales Do Come True, Verona Couple Buys Farm They Visited as Kids
Swistak Farm
It's an agricultural fairy tail come true for a Verona Couple who bought a produce farm they once visited as kids. And the retired couple selling it, couldn't be happier about the new owners,
The story begins more than fifty years ago with a young couple, Cindy and Paul Swistak assuming operation of his father's small dairy farm on Greenway-New London Road in Verona.  Over the next few years the couple would transition the farm from dairy to produce, starting with sweet corn, then came strawberries and blue berries. As the farm grew the family sold produce to several retail vendors including Price Chopper's chain of grocery stores.
Eventually Cindy and Paul decided to focus on creating their own stand and becoming a U-pick operation. Two young neighbor kids, Jared Fink and Sharee Rutz would make frequent summertime visits with their families to purchase produce. As life rolls on, Jared gets a degree in ag and runs his family farm in Verona, while Sharee becomes a registered nurse. The two get married, have a couple of kids, then hear word the Swistak's are retiring and selling the farm. They decided to see if dreams do come true.
The dream became reality yesterday, April 21 when the Finks officially became owners of the Swistak Produce Farm.
The Swistak's couldn't be happier about the Fink family assuming the farm operation, saying Jared and Sharee remind them of their selves starting out 50 years ago running on love, passion, and a dedication to farming.
An interesting side story to this tale, Sharee's dad, who has now passed away, helped construct the farm stand on the property years ago. She says that makes the memory even more special. Currently the work on the farm entails plating seeds in their greenhouses, for what will become their first crop of strawberries about mid-June. The farm tradition of only selling what they grow will continue with strawberries, blueberries, tomatoes, and peppers all being grown from seeds to finished product.
We salute the Swistak's for a life of providing fresh food for all of us, and the Fink's for continuing the noble tradition of farming for others to enjoy the fruits of their labor.
We've joined with White's Farm Supply and Louis J Gale and Son Feed Mill in Waterville to spotlight  CNY's hard working farm families. Tell us about your farm or a farmer you know below.
From 19th Century Cow & Hay Barn to Spectacular Bed & Breakfast in Ilion
This 10,578 sq. ft, 6 bedrooms and 7-1/2 baths converted barn is on 32 picturesque acres of woodlands with numerous trails, and three spring-fed ponds perfect for swimming, fishing, and skating.
Three Week Old Eaglets Born Near Susquehanna River
Three week old eaglets born in the wild near Susquehanna River