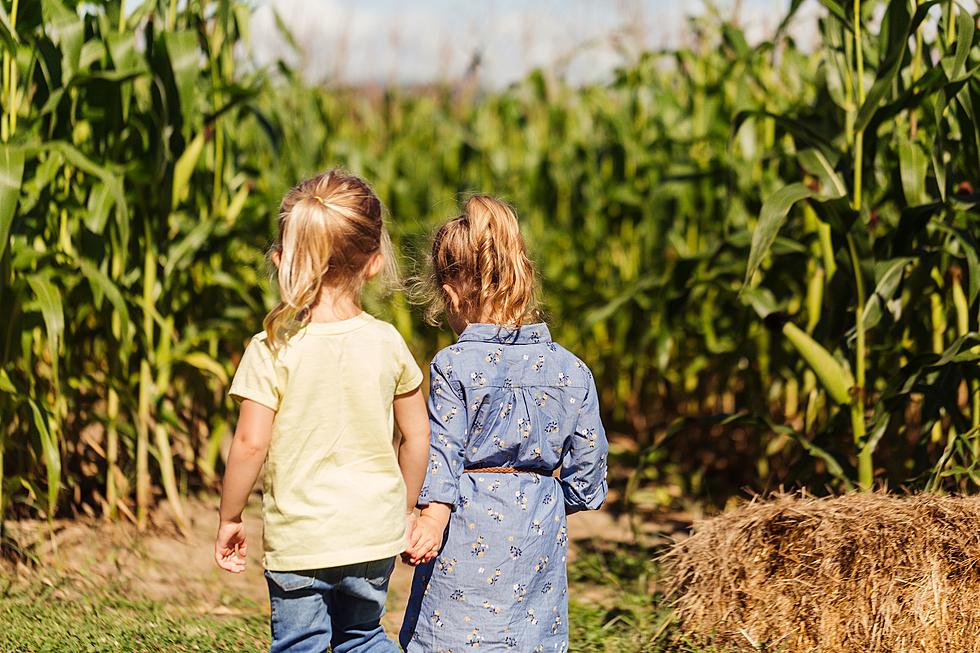 Epic New 6 Acre Corn Maze Honors New York Heroes
Crediit - Fort Ticonderoga
Tis the season for corn mazes. There's one in New York, spread over 6 acres, that honors our heroes.
Fort Ticonderoga salutes the Battle of Arms in 1760 and all the soldiers who fought in a new epic corn maze, and you'll need to keep your wits about you if you want to make it out.
The design offers 6-acres of fun as you navigate towering stalks of corn using history clues related to Fort Ticonderoga to guide you.
Two Phase Maze
The maze is divided into two phases. The smaller one will give you a little confidence before tackling the main maze.
The average journey takes about twenty minutes for the first phase and up to an hour for the second part.
Heritage Harvest & Horse Festival
Make plans for the Heritage Harvest & Horse Festival on September 30. The full day of autumn fun is set in the midst of the King's Garden heirloom apple trees.
Discover the importance of horses and other working animals throughout history during exciting demonstrations. Meet friendly farm animals, stroll through our farmers market featuring local food, beverages, and crafts, and participate in family fun activities.
Fort Ticonderoga is located at 102 Fort Ticonderoga Road in Ticonderoga, New York. It's open Tuesday-Sunday through October 29, 2023, from 10 AM until 5:00 PM.
Tickets can be purchased online in advance by visiting Fortticonderoga.org or at the Admission Booth the day you arrive.
21 Adventures You Need to Add to Your Summer Bucket List
18 Kid Friendly Day Trips to Fight Boredom This Summer in Central & Upstate New York
Now that school is out for the year it won't be long before the kids are bored. Here are 18 kid-friendly day trips to keep them entertained this summer.