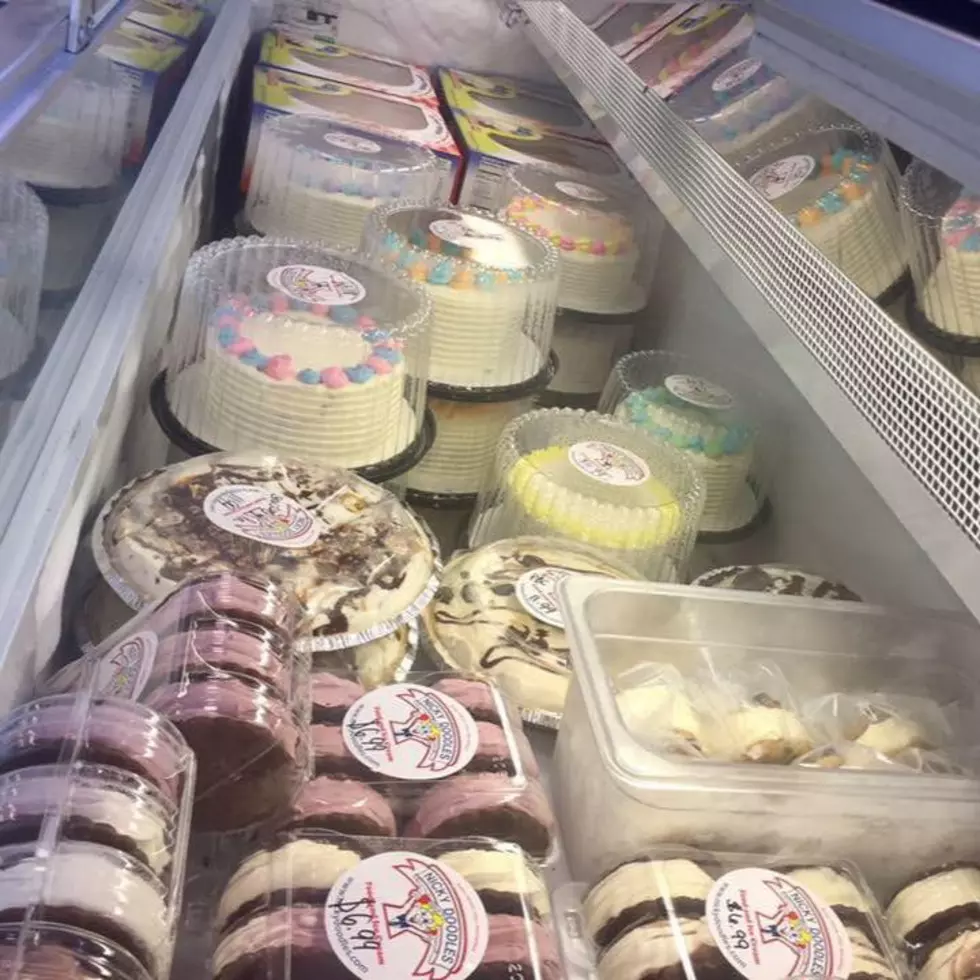 Enjoy Ice Cream Treats Year Round at Nicky Doodles To Go Opening in Rome
Nicky Doodles
Who says ice cream is just a Summer treat? You can now enjoy it in the Winter too thanks to Nicky Doodles to Go.
The new Nicky Doodles To Go will open tomorrow, Tuesday November 28th in Rome. "People have always said they wish they could get our cakes and pies during the winter," says Nicky Doodles owner Tim J Twomey. "In fact, a lot of customers come in the last couple weeks in October and buy cakes, pies, and cookie sandwiches to stock up."
The new store will primarily sell just the pre-packaged 'to go' items, such as ice cream cakes, pies, cookie sandwiches, Hershey's pints. "When we have the ice cream machines on to make cakes, we will sell cones too," says Twomey. "On those days, we will have a sign out front to indicate that."
Nicky Doodles To Go is located at 1165 Erie Blvd West, in Rome, right next to Nicky Doodles. They'll be open Tuesday through Saturday from 12:00 - 6:00pm.
---
BONUS VIDEO