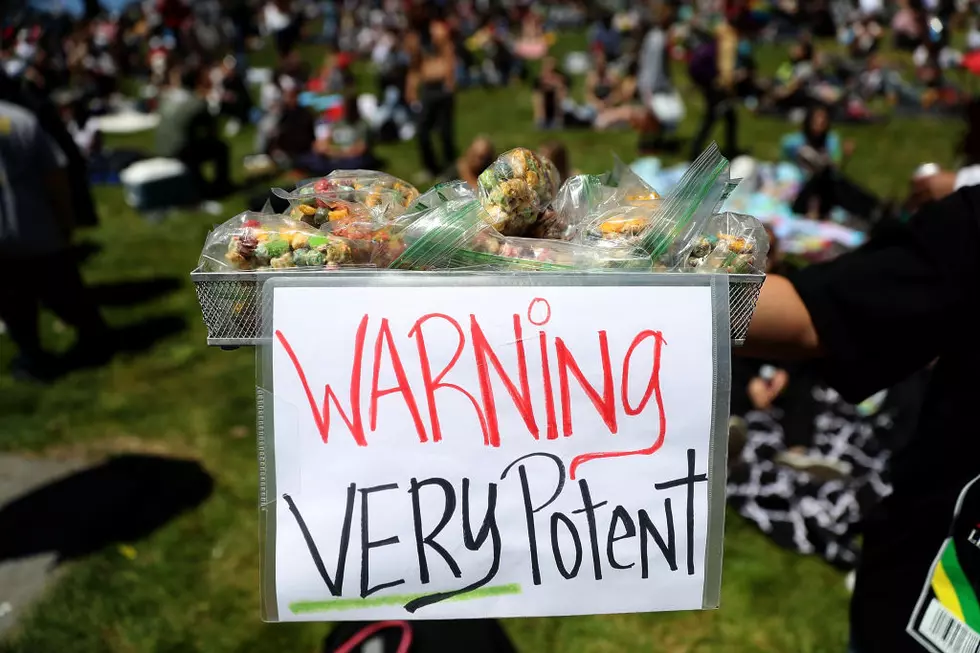 Don't Be a Dope & Fall For New Marijuana Dispensary Scam
Getty Images
Don't be a dope and fall for the latest marijuana dispensary scam. With more states legalizing marijuana, con artists are finding new ways to trick you out of your money.
The Better Business Bureau has received numerous reports about scams targeting customers of dispensaries.
These phony shops make up legitimate-sounding fees to cheat customers out of their money.
How the Scam Works
You find a local dispensary online that looks legit. They may even offer to delivery. You call to place an order and make a payment online. Then you're told you need to pay another fee.
In most BBB reports, the "dispensary staff" insists that the extra money covers "delivery insurance" or is standard for all new clients.
The extra fee is usually a few hundred dollars, but you're promised you'll get it back once the delivery is complete. Don't fall for it!
Once you make a payment, the person and the company will disappear, along with the money you sent. In some cases, a delivery is made but it's not real marijuana they're dropping off.
One consumer purchased edibles from a reputable-looking company. However, when the product arrived, "I threw the packages away after putting one of the edibles in my mouth, tasting chemicals, and experiencing a burning sensation."
Avoid Being Scamed
Before making any purchases online, do your research. Look up reviews. Search for dispendary's name with the word 'scam' to see if there have been any reports.
Be careful when paying with digital wallet apps. It's basically the same as paying cash and you won't be able to get a refund.
The safest way to make a purchase is to use your credit card since credit card companies usually allow you to dispute fraudulent charges.
Avoid prepaying if you can, especially if it's a business you aren't familiar with.
Things You Should Know About the New York Marijuana Legalization Law
On March 31, 2021, New York State Governor Andrew Cuomo signed a bill legalizing adult-use cannabis consumption, called the New York State Cannabis/Marijuana Regulation & Tax Act. Here are the 13 Things You Need To Know About The New York State Law