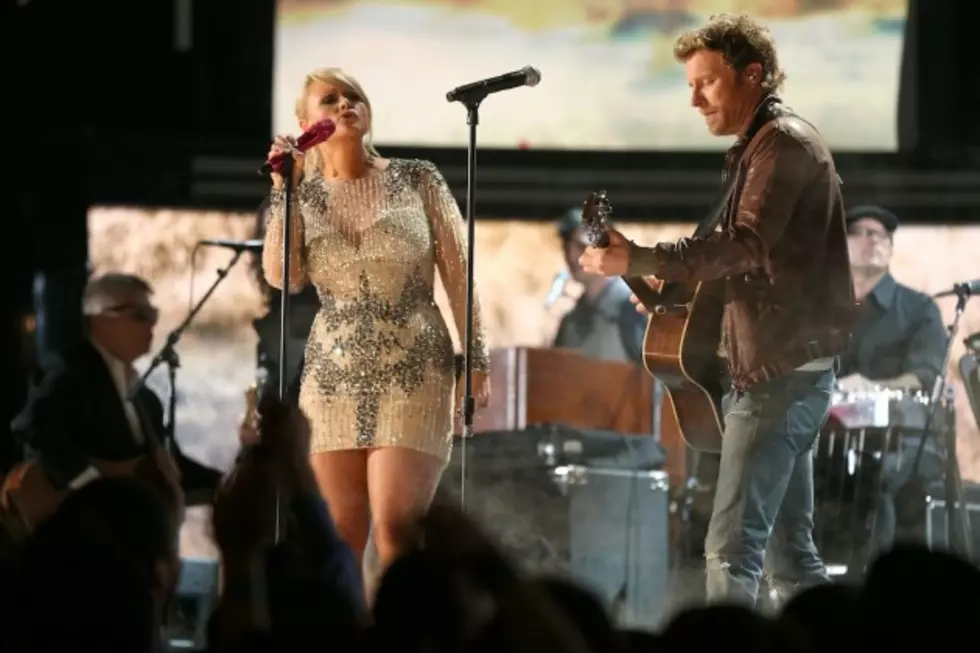 Dierks Bentley on Fellow Grammy Nominee Miranda Lambert: 'A Win for Her Is a Win for Everyone'
Christopher Polk, Getty Images
Longtime friends Dierks Bentley and Miranda Lambert are both up for Best Country Album at the 2015 Grammy Awards, but there will be no bad blood between the pair regardless of who snags the award.
During a performance at the official Super Bowl tailgate party, Bentley revealed that he would cheer Lambert on even if she beat him. "Any time she wins or performs, I'm usually the first one standing up and applauding," he notes (quote via ABC News). "A win for her is a win for everyone." Bentley and Lambert have toured and collaborated together in the past. They even earned a Grammy nomination for 'Bad Angel' at the 2011 awards show.
Lambert has previously won a Grammy, but Bentley has yet to secure one of his own. This year, Bentley's Riser and Lambert's Platinum were both nominated for the coveted award. So while Bentley is no doubt hoping to receive his first Grammy, he promises he'll support Lambert if her name is called instead.
"She's the same Texas girl that she's always been," he says. Regardless of who receives the award, it's safe to say their mutual respect and admiration will remain unchanged.
The 57th annual Grammy Awards will air live from the Staples Center in Los Angeles on  Sunday (Feb. 8).
See Miranda Lambert + More Country Stars as Kids