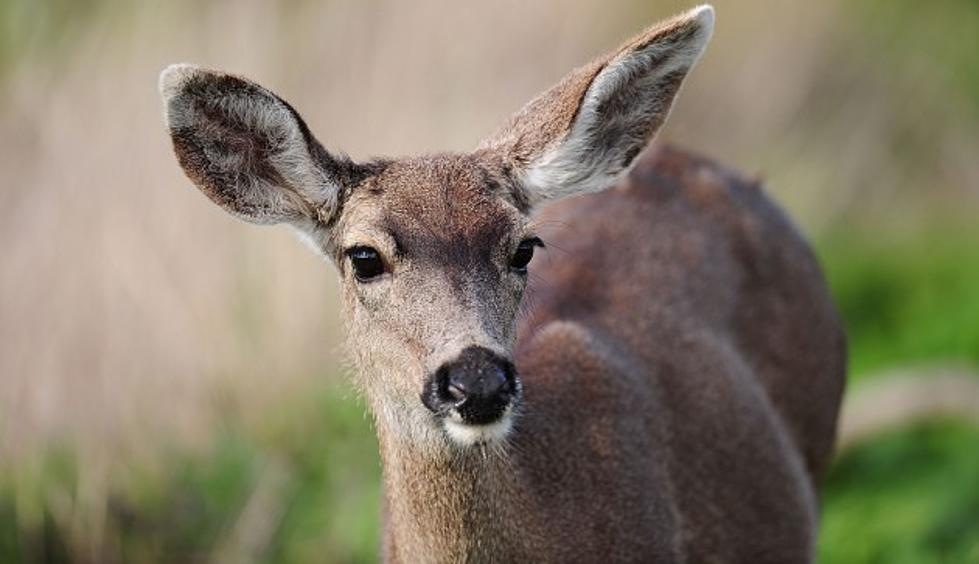 Deadly Virus That Killed 1500 Deer in the Hudson Valley Last Fall has Returned
Stuart Franklin/Getty Images
Just as bow hunters were hitting the woods last fall reports surfaced of 750 deer dying in the Hudson Valley from the deadly Epizootic Hemorrhagic Disease (EHD). Reports are indicating another breakout could be here.
Currently The New York State Department of Environmental Conservation has confirmed two more cases in Ulster County Deer. The two were found in the town of Esopus. Authorities are following up on reports of several other dead deer in Dutchess, Ulster, and Westchester counties.
Between September and October of last year 15-hundred deer died in the lower Hudson Valley, with most cases reported in Putnam and Orange counties. The virus was first confirmed in New York in 2007 with relatively small outbreaks in Albany, Rensselaer, and Niagara counties, and in Rockland County in 2011.
Deer contract EHD when bitten by the small bugs referred to as no-se-ums or punkies. Which is why the reports usually begin to flourish in late summer and early fall. The disease is not spread from deer to deer and humans don't appear to be infected from the biting insect or by coming into contact with afflicted animals.
Once infected with EHD, deer usually die within 36 hours. Symptoms include fever, hemorrhage in muscle or organs, and swelling of the head, neck, tongue, and lips. An infected deer may appear lame or dehydrated and are often dead near water. The first hard frost will kill the insects spreading the disease, usually preventing a long-term impact on deer populations. However the mortality rate can be intense in small geographic areas.
The DEC ask hunters to report any sick or dying deer they find. They collect samples  to confirm the disease and use the data to analyze how widespread the outbreak has become. Reports can be made to the nearest DEC regional wildlife office. Here's more information on how to properly report diseased or dead animals. Read more about the EHD virus at Cornell's Wildlife Health Lab.
Five Animal Rescues Made by New York Conservation Officers in One Week
Officers rescue a fawn, a family of ducks, a year old bear, and an injured bald eagle
9 Spots to Enjoy Camping & Waterfalls in New York State Parks
Hike by waterfalls during the day and sleep under the stars at night at these 13 New York State Parks.
Common Loons on Pontook Reservoir
Adult Loons Swimming and Splashing in Pontook Reservoir